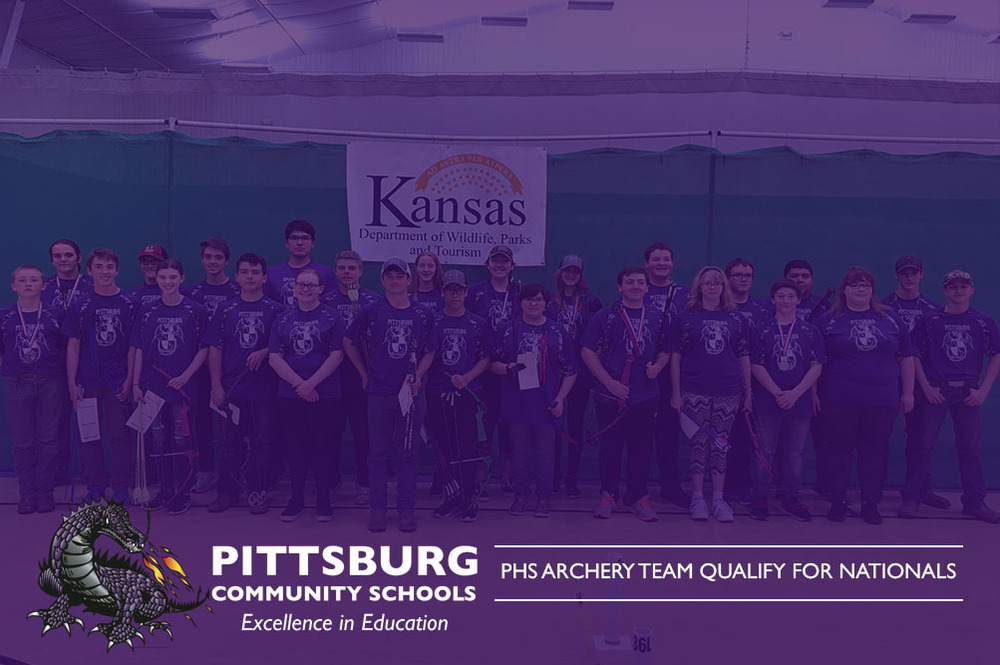 PHS Archery Team Qualify for Nationals
PHS Archery Team Qualify for Nationals
Wednesday, April 03, 2019
The archery team traveled to Pratt on Saturday, March 30th, and competed in the state competition. The following are the state qualifiers for nationals:
Freshman, Beth Blessent shooting a 276 and and placing 6th
Freshmen Emily Schneider shooting a 275 placing 8th
Junior Nic Bastion shooting a 277 and placing eight
Senior Ben Blessent shooting a 273 and placing 10th


The archery team placed third overall for high school. Having a team total of 3151 points.
The four national qualifiers will travel to Louisville Kentucky on May 10 and shoot on May 11.


In addition, a the state tournament, there was a senior shoot off for scholarship money. Seniors Trenton Jones and Bailey Julian each placed second in the competition, earning a $500 college scholarship each.
Congrats, Dragons!