Westside Student Lends a Hand
Elishia Seals
Tuesday, April 09, 2019
Dragon bucks are a building wide incentive program used at Westside Elementary. Students earn Dragon bucks in a variety of ways; They can earn them meeting an academic or behavior goal, turning in homework, caught being a good citizen, caught being a leader, etc.
Dragon dollars are used at Westside to reinforce the positive things students do each and every day. The students save their Dragon Bucks and can buy lunch with a teacher or principal, principal for the day, lunch with the counselor, extra Maker's Space time in the library, help a teacher or staff member, participate in a class auction, wear a hat for the day, or homework pass.
Colter Barett saved is Dragon Bucks all year and spent them to spend a day helping the staff the Cafeteria.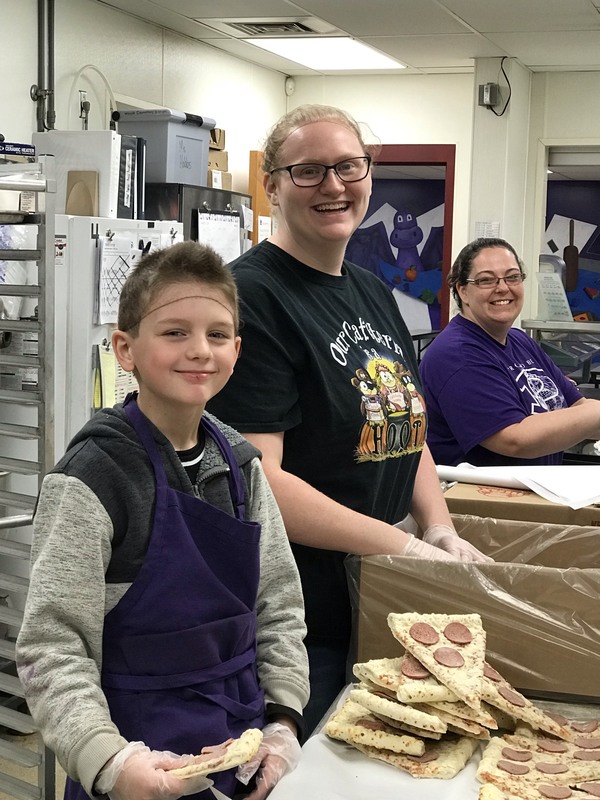 "He was so proud when he told us that he saved his Dragon Dollars all year and it cost him $50." Says Becky Owen, Child Nutrition Services at Westside.
Colter helped with the daily tasks in the cafeteria; he panned pizza, bagged apples, laid out breakfast, filled fruit. He most enjoyed counting out the pizza and went back to his class to tell them how important it was that they learn math because he had to work with numbers and count things.
When asked why he chose to spend his dragon dollars to help the lunch staff he said "because no one ever picks them and they don't get much help."

Way to go, Colter!