Lakeside Dog House Project & Partnership
Elishia Seals
Tuesday, April 23, 2019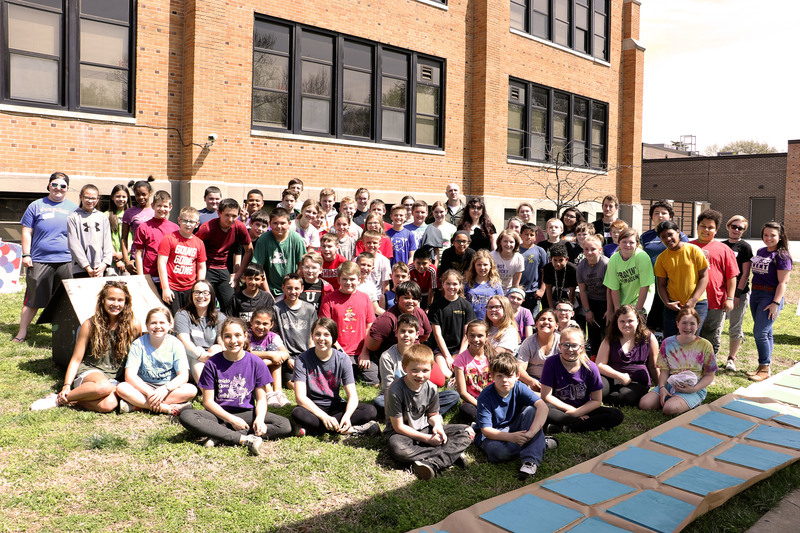 5th-grade students at Lakeside Elementary have been working hard on a creative project that used their math skills, engineering and design, problem-solving, teamwork, collaboration and art.
Students built scale modules of doghouses to start, then built the full-size models with supplies from Crawford County Lumber and The Home Depot. Grants from Pritchett and Foundation made the funding for this project possible.
When it came to painting the houses, 5th-grade students collaborated with Pittsburg State University art students to create a plan and implement their ideas.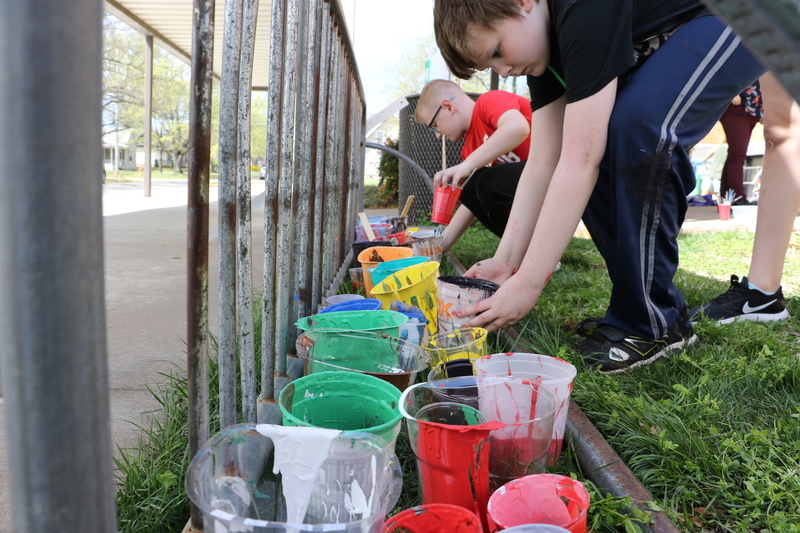 On April 18th, 2019 Lakeside students donated the houses to SEK Humane Society, students had the opportunity to tell both adoptable Uma and Jasmine Kyle about their designs.
You can find these incredible dog houses on display and at the Pittsburg Art Walk this Friday at 5:00 pm. Join us at 7:00 pm for the Dog House auction, proceeds will go to the SEK Humane Society. Each doghouse sold will also get a bag of dog food donated by Pureluxe dog food.
Take a look at all of the dog houses and their creators here.
Way to go, Dragons!