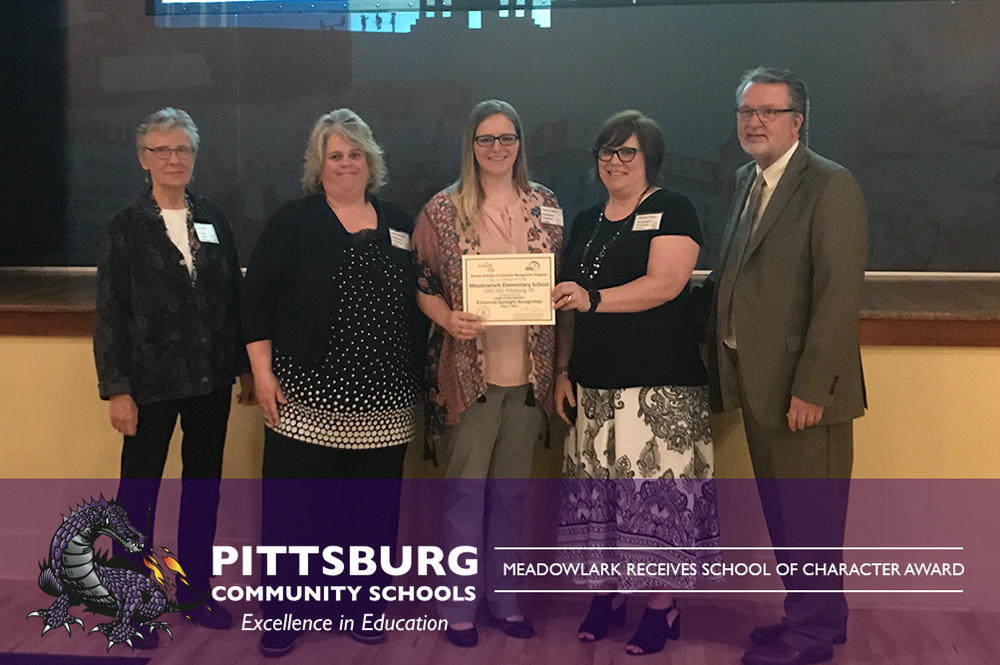 Meadowlark Receives School of Character Award
Elishia Seals
Friday, May 03, 2019
The Kansas Schools of Character Award program recipients are schools and/or districts that have worked to enhance Social, Emotional and Character Development. They have demonstrated education principles that include creating a caring school community, engaging families and community members as partners in character-building efforts, fostering self-motivation, and implementing meaningful and challenging academic curriculum that respects all learners, develops character, and helps students succeed.
On Wednesday, May 1st, Meadowlark leadership accepted this honor in Topeka at the Brown v. Board of Education Historic Site. They were recognized for their Leader in Me Initiative.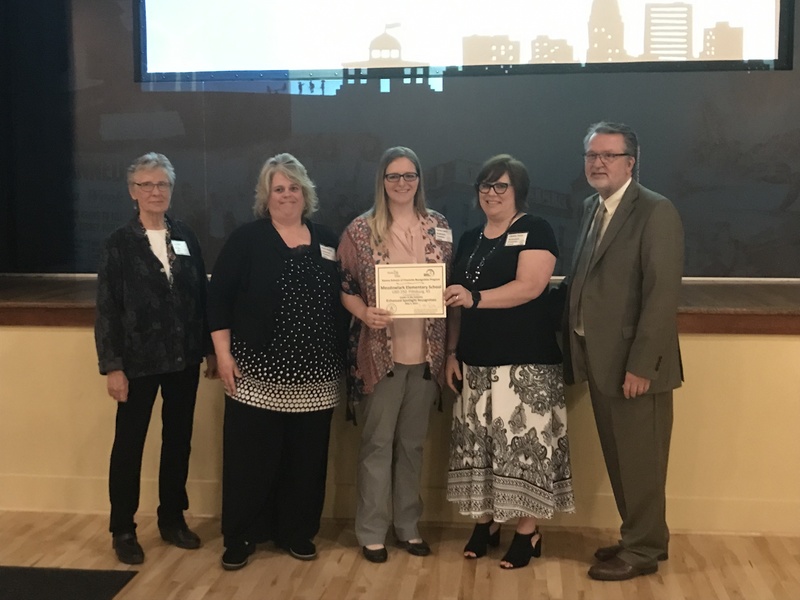 Left to right: Sue Kidd, Coordinator, KS Character Development Initiative, Becky Bedene, ML Principal, Carrie Lance, ML Librarian, Christy Perez, ML Counselor, Lynn Rogers, KS Lieutenant Governor
The Leader in Me is a program focused on helping students develop skills they need throughout their lives. Meadowlark students are working on things like respect, courtesy, and safety. The goal of the program is to help the kids grow into the next generation of leaders. See more about this incredible program here.
Congratulations Meadowlark! Way to go, Dragons!