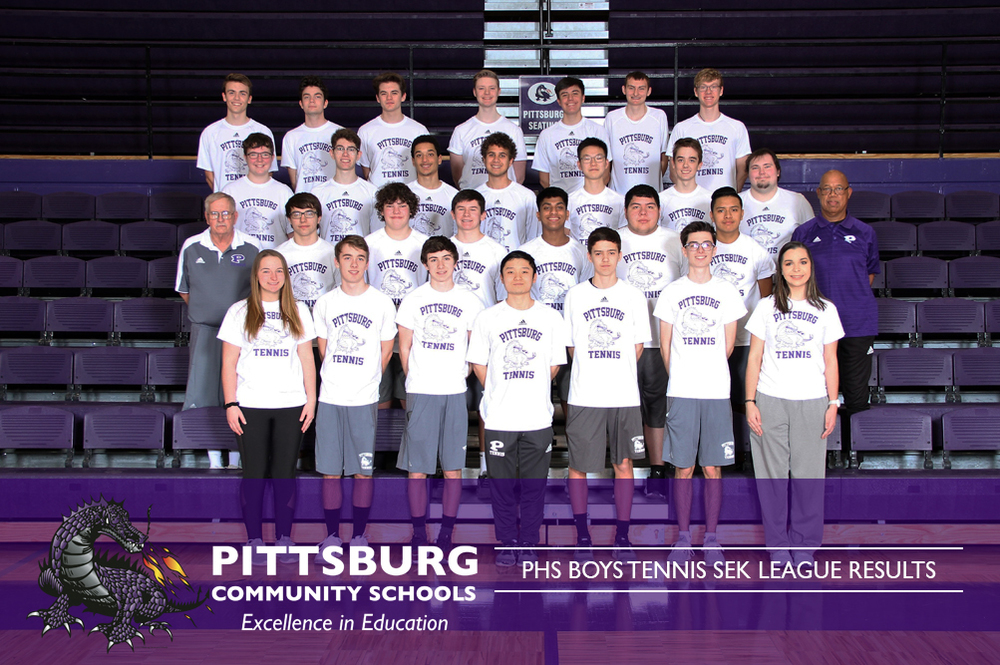 PHS Boys Tennis SEK League Results
Elishia Seals
Friday, May 03, 2019
2 Pittsburg Dragons were SEK singles champs: #1 Devon McAfee won his 3rd SEK singles title, his second in a row. Dakota Caudle won his 2nd straight SEK title at #2 singles.
Dragon Doubles Teams played exceptionally well with #1 Doubles Griffin Cooper, Paul Worsley finished 5th, and #2 Doubles with Jake Russian and Bryson Hoffman finished 4th.
"We were very close on the team scores, all our kids played extremely well, and we were 2 points away from repeating our championship from last year." Says Coach Seal.
Team Total
SEK Co-Champs Independence 21
Co-Champ Parsons 21
3rd place Pittsburg 19
4th place Chanute with 12
5th place Labette County 8
6th place Ft. Scott 7
7th place Coffeyville 0
Regionals have been delayed due to weather. Athletes will play tomorrow, May 4th, at Regionals in Emporia. Good luck, Dragons!