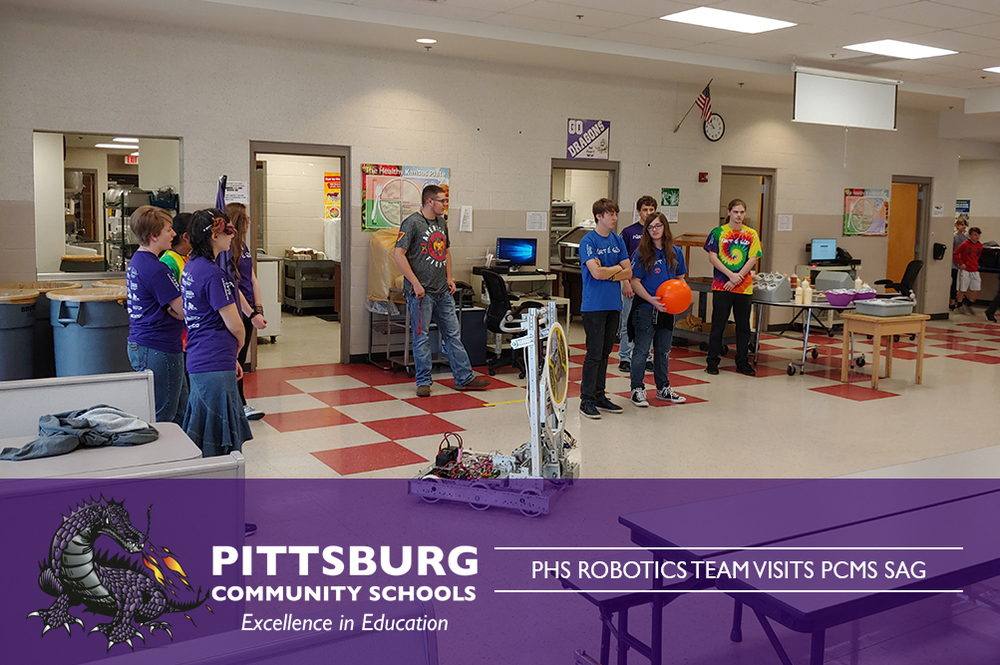 PHS Robotics Visits PCMS SAG
Elishia Seals
Friday, May 03, 2019
PHS Robotics Team met with PCMS SAG students today to visit about First
Robotics Competition (FRC). The PHS Robotics Team (Technomancers)
competed in the regional competition in Kansas City in March, and are preparing for a trip to Maker Faire in June.
The team encouraged PCMS students to ask questions about the robot and
competition and invited interested eight graders to reach out to them if
they wanted to join the team next year.
The PHS team also visited briefly about the possibility of a First Lego
League team starting at PCMS next year! First Lego League shares many of the same challenges and skills as the First Robotics Competition, but on a smaller scale.