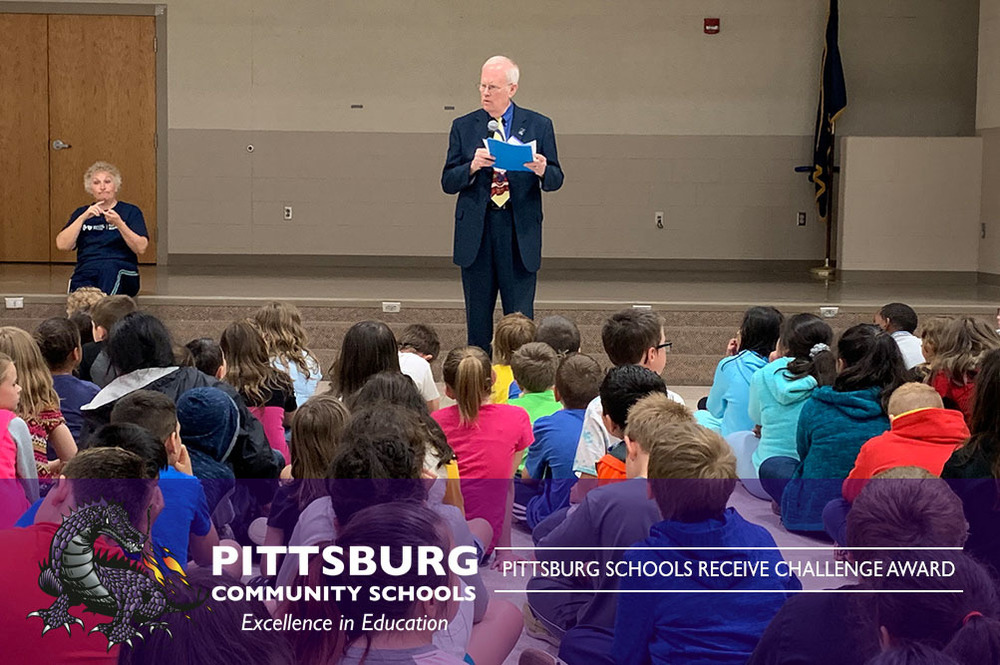 Pittsburg Schools Receive Challenge Award
Elishia Seals
Tuesday, May 07, 2019
Jim Porter visited Meadowlark Elementary, Westside Elementary, and Pittsburg Community Middle School on Thursday, May 2nd, to present them with The Challenge Award. Mr. Porter serves on the Board of Education, District 9.
"The award is based on outstanding achievement in math and reading on the Kansas Assessments plus other factors – Test Scores are important but so are other things that you are learning here in Pittsburg – things like learning to be a responsible citizen, showing up prepared to be successful, being able to work together as a team, working toward the betterment of our community and many other factors." Porter told students.
In the past, the award was given to individual grades and individual subjects. Now the award is given to the school based on overall performance and success. This means that awarded schools performed better than expected on the Kansas Assessments and attendance.
This award has been given by the Confidence in Public Education Task Force or the past 16 years. The members of the Task Force are;
American Association of University Women
Kansas Association of School Boards
Kansas Congress of Parents and Teachers
Kansas National Education Association
Kansas State Board of Education
Kansas State Department of Education
Kansas State High School Activities Association
League of Women Voters of Kansas
United School Administrators of Kansas
Way to go, Dragons!
Meadowlark Elementary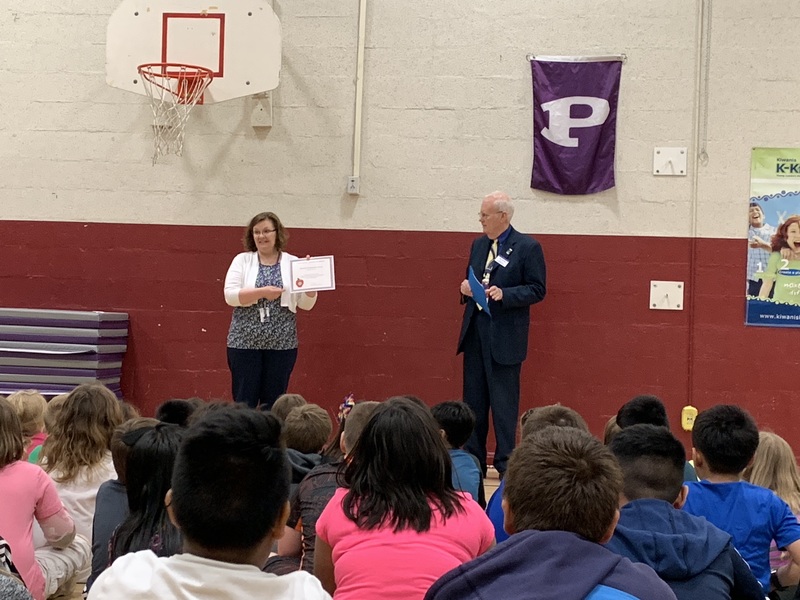 Westside Elementary
Pittsburg Community Middle School