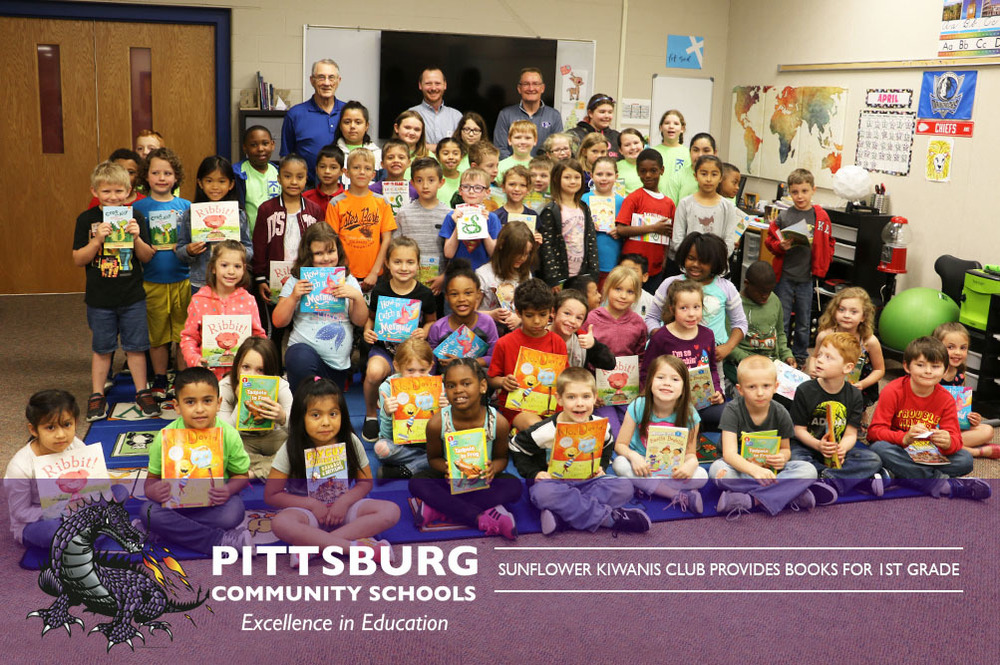 Sunflower Kiwanis Club Provides Books for 1st Grade
Elishia Seals
Wednesday, May 08, 2019
The Sunflower Kiwanis Club provided one book for each USD 250 1st grade student this spring as part of their efforts to support students in the Pittsburg community. On May 7th, Sunflower Kiwanis visited Meadowlark to hand out some of the books.
Dr. Brad Hanson, Assistant Super Attendant, spoke with students about reading and how important it was for them to continue reading through the summer. Providing each student with books of their own is a big part of helping them progress as readers. He challenged the students to keep reading and to tell their friends how fun reading is.
With books about pigs and frogs, friendship, snakes and crocodiles, 1st-grade students had many different books to choose from. 5th Grade K-Kids helped each first grader select a topic they would be interested in reading; some students sat down immediately to read their book, others shared which book they chose with their peers. Many students gathered around as Mrs. Grotheer read one of the books called "How to Catch a Mermaid".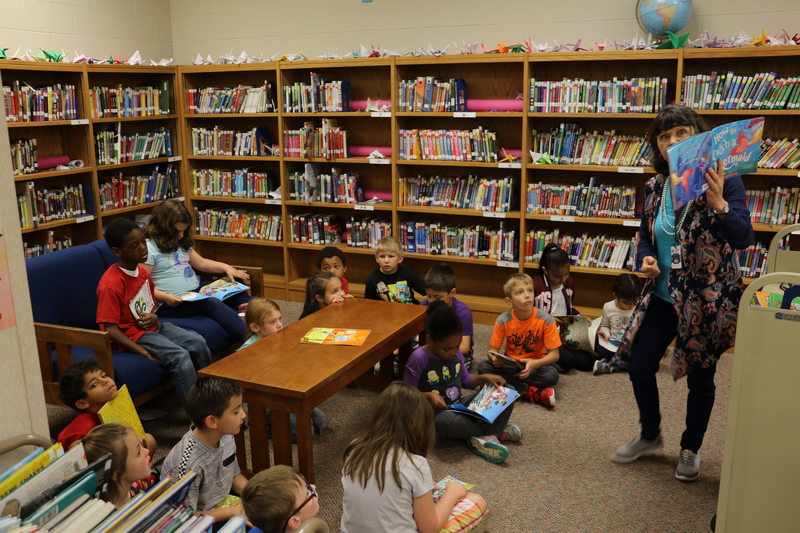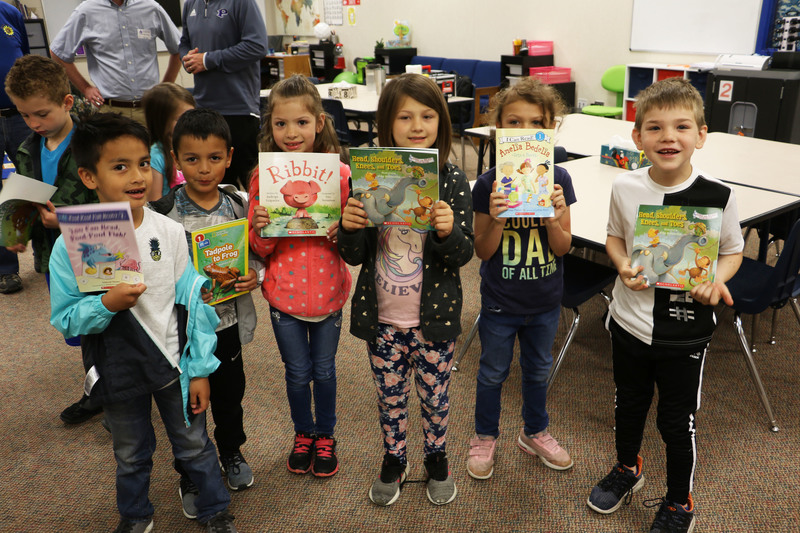 What a great day to be a Dragon! Thank you Sunflower Kiwanis Club!