PHS Forensics Impress at State
Elishia Seals
Wednesday, May 08, 2019
PHS had an incredible showing at 5A State Forensics this past weekend.
Scout Peery is a State Champion in Foreign Extemp Speaking!
Mikayla Kitchen is a State Runner-Up in Humorous Interp.
Austin Edwards places 3rd in Impromptu Speaking.
Hannah Casper/Mikayla Kitchen place 3rd in Duo Acting.
Heaven Hardesty places 5th in Informative Speaking.
US Extemp Semifinalists:
Jacob Mathew
Ximena Ibarra
Jared Spiers
Leyton Marler
Foreign Extemp Semifinalist:
Brooklyn Hellwig
Oration Semifinalist:
Emma Noonoo
Also competing at state:
Gabe Anderson
Maddy Shawn
River Peery
Jade Gerrish
Owen Miller
Nathan Newby
Vincent Norman
4th place Sweepstakes out of 30 schools!!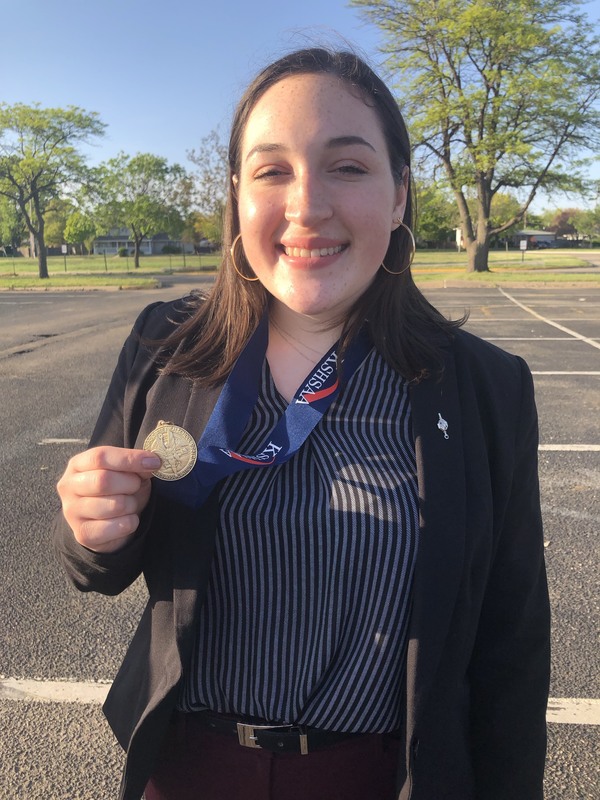 Way to go, Dragons!