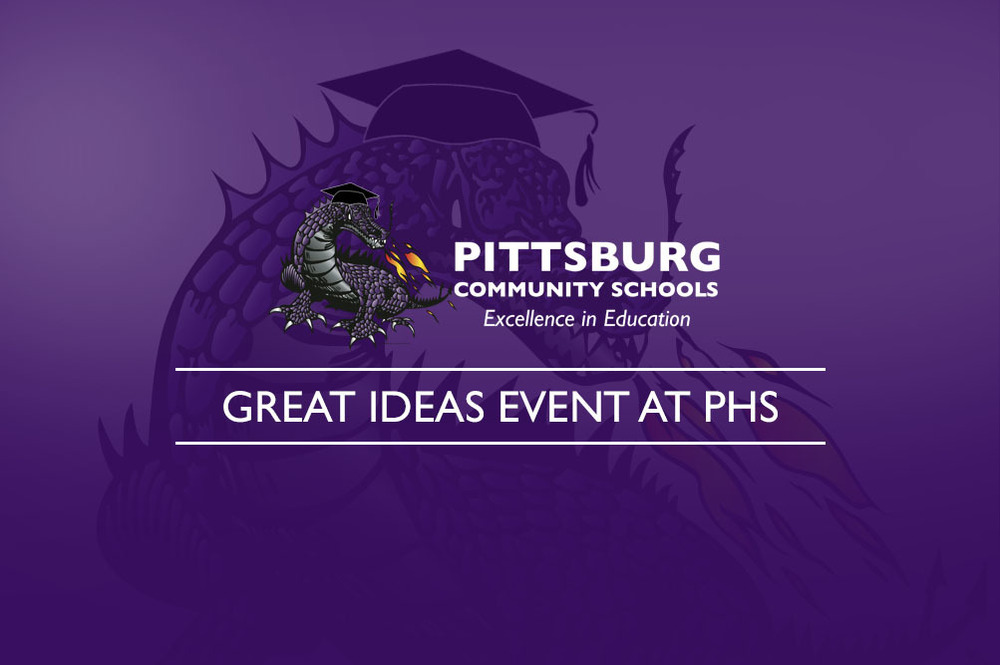 Great Ideas Event at PHS
Elishia Seals
Monday, May 13, 2019
This Thursday, May 16th, join us from 6-8:00 pm at the PHS auditorium for the first annual Great Ideas Event. This free event will showcase ideas to spark positive change in our community presented by five AP Language and Composition students, performances by featured musicians and spoken word artists, and an interactive intermission complete with refreshments.
The five featured students and a description of their speeches are as follows:
Mikayla Kitchen: As both a future healthcare professional and a digital native, Mikayla reflects about how distortion and misinformation in modern media feed on our psychological biases and negatively impact the quality of our healthcare.

Griffin Cooper: Griffin is keenly aware of the short-term and long-term consequences of multiple concussions on athletes, and proposes a change to the concussion protocol during high school athletic events to reduce the amount of harm caused to our student athletes.

Joseph Lee: Dedicated to quelling the fear surrounding the development of artificial intelligence, Joseph explains how AI works in terms anyone can understand, outlines the benefits it will bring to our society, and shows how AI advancements can remind us of our core human values.

McKenna Shaw: Approaching an uncomfortable topic in a candid way, McKenna illuminates misconceptions about the sex ed curriculum and proposes changes to increase inclusivity, educate more thoroughly, and turn a taboo topic into an open educational opportunity.

Addy Campbell: Calling it a "silent epidemic," Addy passionately speaks about the impact of mental illness on teenagers and proposes a unique solution to improve the access to mental health services and reduce the stigma of mental illness in our high school.
"Please join us! You will be impressed by the quality of these speakers and inspired by their ideas. Best of all, you won't have to spend a dime!" - Emily Rountree, PHS English Department