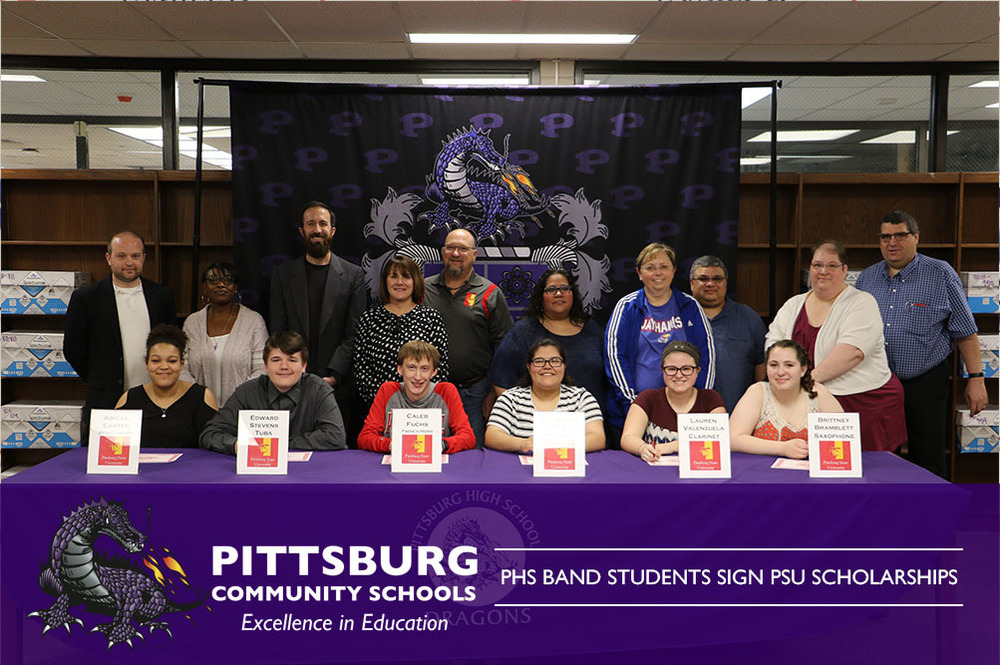 PHS Band Students Sign PSU Scholarships
Elishia Seals
Wednesday, May 15, 2019
On May 8th, six Pittsburg High School Band students signed their scholarships to Pittsburg State University. They were joined by family, friends, PHS Director Cooper Neil, and PSU Director Andrew Chybowski, along with many other PHS staff in support.
"The scholarship signing today was an immensely joyful moment for me. The six students who signed scholarships are gifted musicians, hard workers, and wonderful people. While five of the six students are matriculating at Pittsburg State University as music majors, it has never been my goal to create a program that pushes students into the field. " Says Mr. Cooper Neil, PHS Instrumental Music
Neil's goal with his program is to inspire effort, appreciate humanity and reason creatively, all through music.
"These six students, in addition to many of my graduating seniors, have embodied those goals. I am excited to see these students continue to grow and thrive, and I am happy that music has not only enriched their lives aesthetically but also that their efforts are being rewarded financially. I look forward to hearing them perform as Gorillas!"
Congratulations to these incredible Dragons!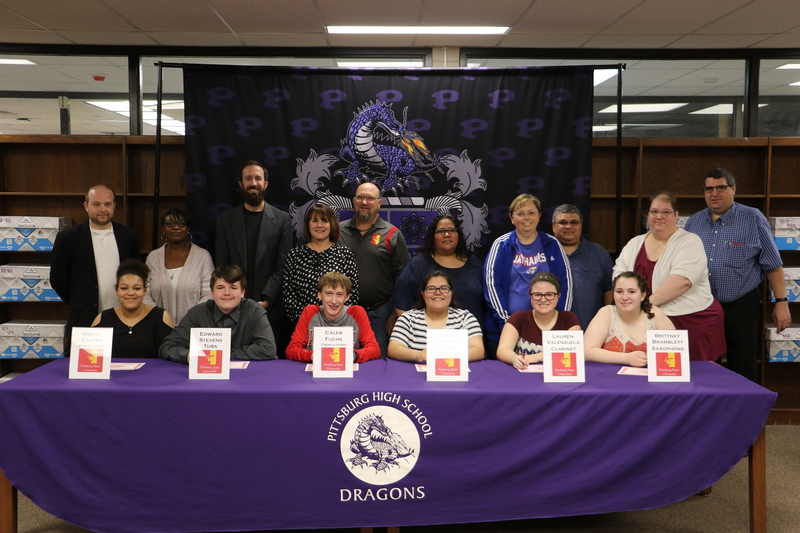 Abigail Carter, Bass Clarinet
Edward Stevens, Tuba
Caleb Fuchs, French Horn
Alejandra Cornelio, Trumpet
Lauren Valenzuela, Clarinet
Brittney Bramblett, Saxophone