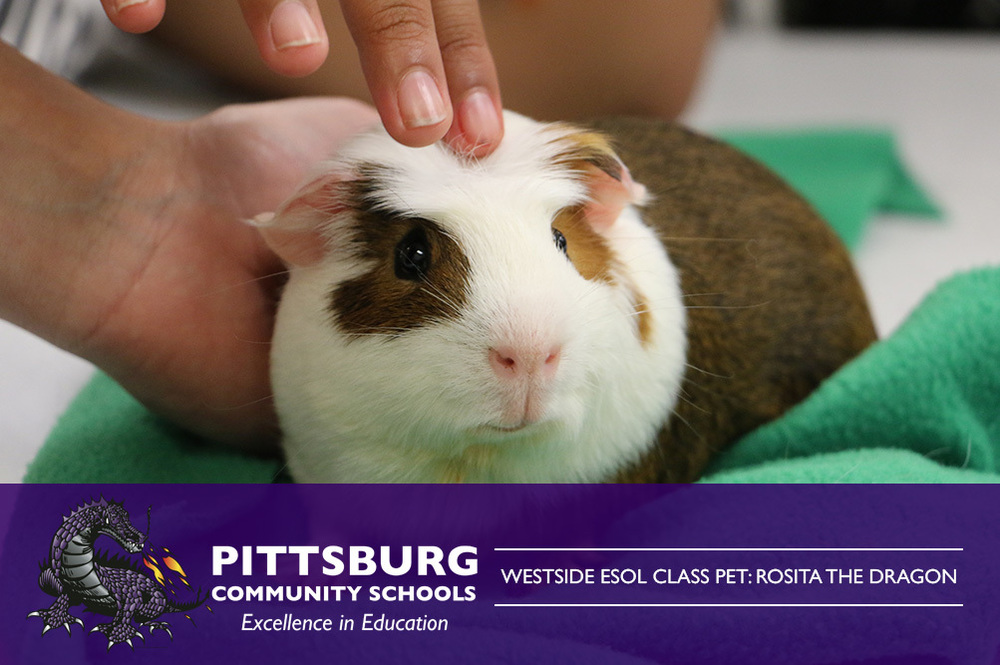 Westside ESOL Class Pet: Rosita the Dragon
Elishia Seals
Monday, June 24, 2019
Rosita is a friend to many at Westside Elementary. As a class pet in Mrs. Broxterman's ESOL classroom, English Speakers of Other Languages, Rosita is known for providing comfort to the students and staff when they need it.
"Learning a new language requires bravery and lots of practice. Being an English language learner can be scary and stressful, so I have set up my classroom in a way that I believe feels relaxing and comfortable. I think Rosita does a good job of contributing to that feeling of calm and comfort." Says Michelle Broxterman, ESOL teacher.
We visited with a few of Rosita's friends and classmates before the end of the school year to discuss an important topic: Is Rosita a Dragon?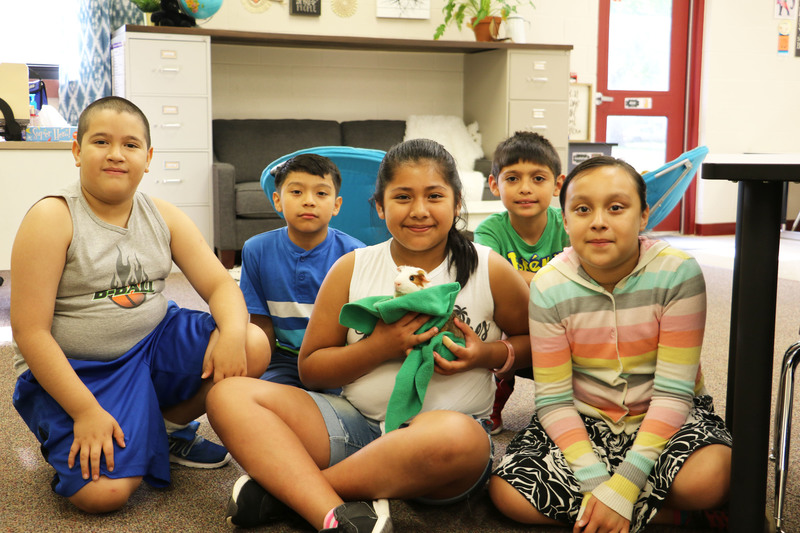 Of the 49 students who all know and love Rosita in the ESOL program, we were able to talk with Ashley Batres-Perez, Felipe Renteria-Alvarado, Sarai Villalpando-Martinez, Abdi Oxlaj-Lopez, and Alberto Salas-Garcia.
The class first told me all of the things that they liked about Rosita. One student, Ashley Batres-Perez, said that she likes Rosita because she speaks back to them.
Rosita speaks many languages. The students can come and talk to her in English, Spanish, Marshallese, and Gujarati. "She just squeaks back to us," says Ashley.
Alberto Salas-Garcia says he likes Rosita because she is cute, his classmates agreed with giggles and talked about how they liked Rosita's unique hair and that she liked to be pet in a specific spot on the top of her head.
When asked if Rosita was a Dragon the class replied with a resounding "YES!". They all agreed that she was a Guinea Dragon and talked about how Rosita had many attributes that they require of themselves to be a Dragon of Character.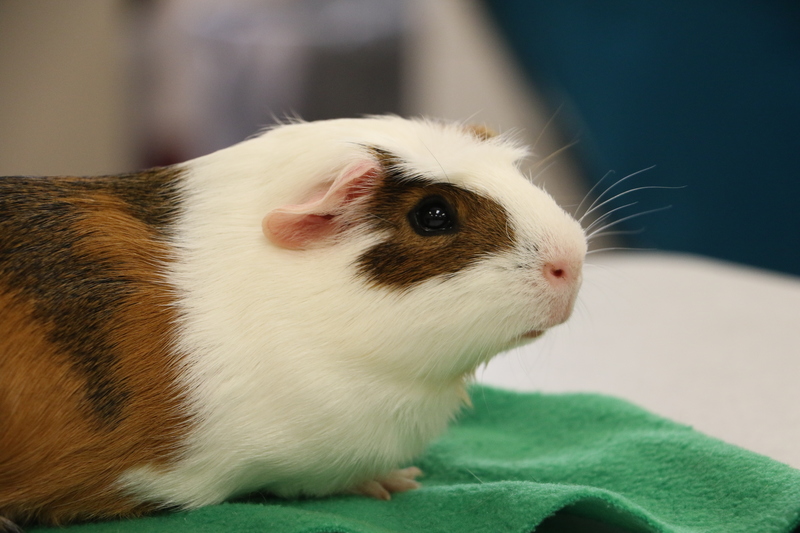 According to the students, Rosita is respectful, responsible, caring, and accepts other people just the way they are. However, they do think she could work on her attitude as she gets a little loud when she doesn't get her treats.
In the summer and on weekends Rosita lives with Mrs. Broxterman & her family. Addie and Brett Broxterman, along with her two foster children, agree that Rosita is a dragon as well, a very special Dragon.