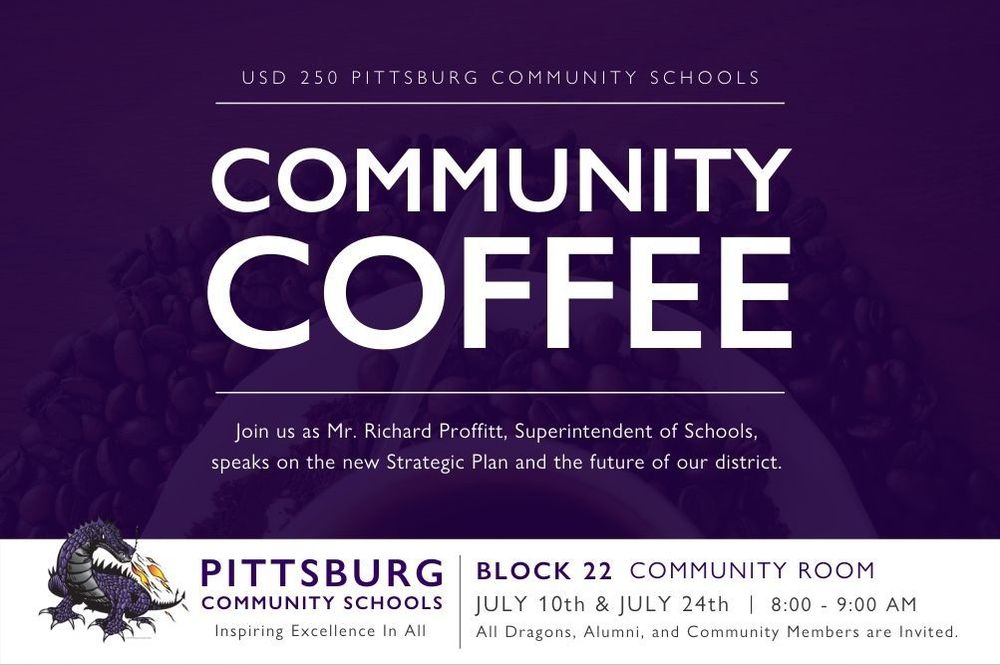 USD 250 Hosts Community Coffee
Elishia Seals
Friday, July 05, 2019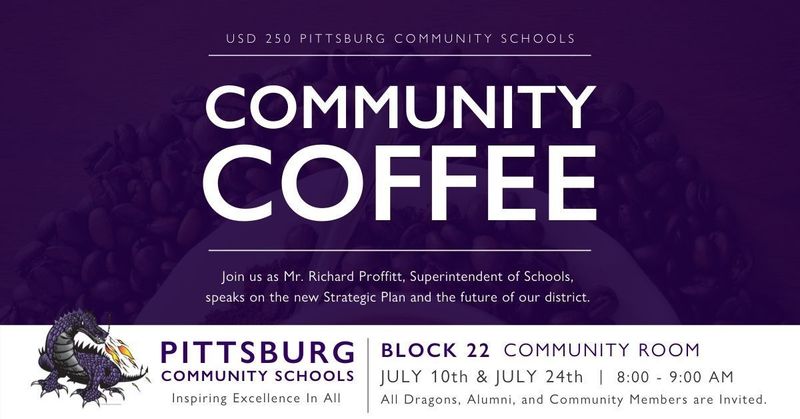 During the 2018-2019 school year, a group of approximately 100 community members was assembled to gather feedback concerning the direction of the school district moving forward. Based on the feedback received from the community group 5 common themes were identified, these themes helped provide the framework for the USD 250 Strategic Plan.

USD 250 Pittsburg Community Schools will be hosting two Community Coffee events in July to allow the community to hear more about the Strategic Plan from Mr. Richard Proffitt, Superintendent of Schools. All Dragons, Alumni, and Community Members are invited.

Please join us on July 10th or July 24th, at 8:00 am in the Community Room at Block 22, 4th & Broadway Street, Pittsburg, KS 66762. Coffee will be provided from Signet Coffee.

Mr. Proffitt will also be speaking at various civic groups throughout July and would welcome an invite for different speaking opportunities. For scheduling, please contact Elishia Seals, USD 250 Public Information Director, 620-235-3100.