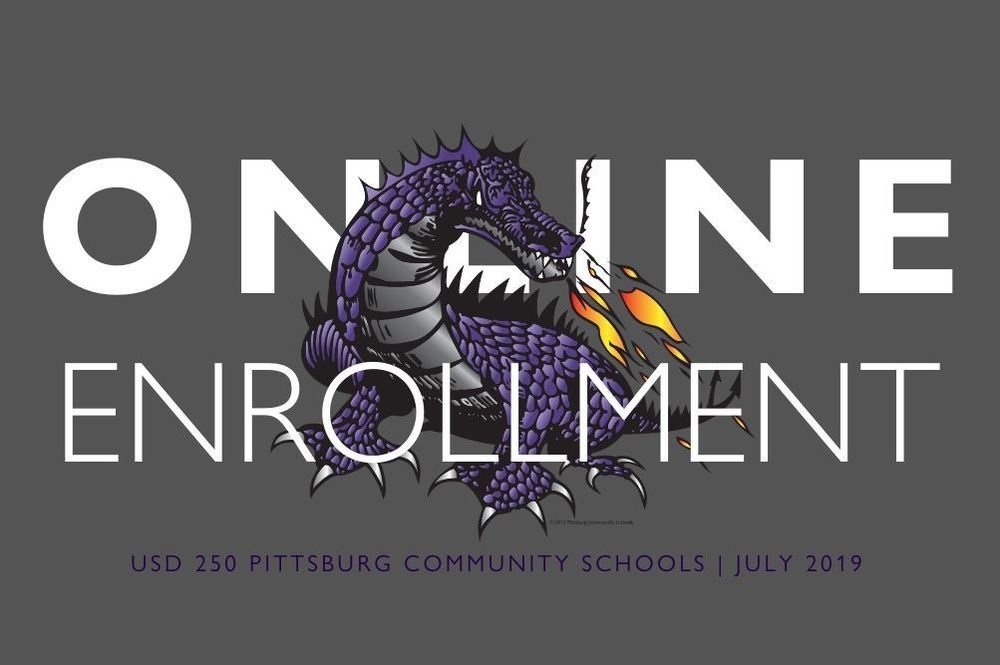 USD 250 Online Enrollment
Elishia Seals
Wednesday, July 31, 2019
DRAGONS,
We are excited to begin the school year with you! If you have not already, please take the time to enroll your Dragon using our Online Enrollment portal. All students will enroll online this year! Dragons can use our secure portal to enroll your student, pay fees, set up transportation, and add School Bucks for meals.
Returning Dragons - If at this time you have not received your email with log-in information for Online Enrollment please fill out our Online Enrollment Support Form. Our team is working hard to answer questions and help you get enrolled, please note that a response may not be immediate but we will process your form as quickly as possible.


New Students - Welcome to USD 250! We are so excited to have you as Purple Dragon! Enrollment may look a little different for you, BUT it will still be just as easy. To begin the enrollment process please use our New Student Enrollment Portal and click the "Sign Up" link below the Log In and your first step as a Dragon begins.

Here is a direct link to our Online Enrollment Fee portal for those Dragons who may need it.
If you have any questions please contact our District Office at 620-235-3100.

It's a great year to be a Dragon!