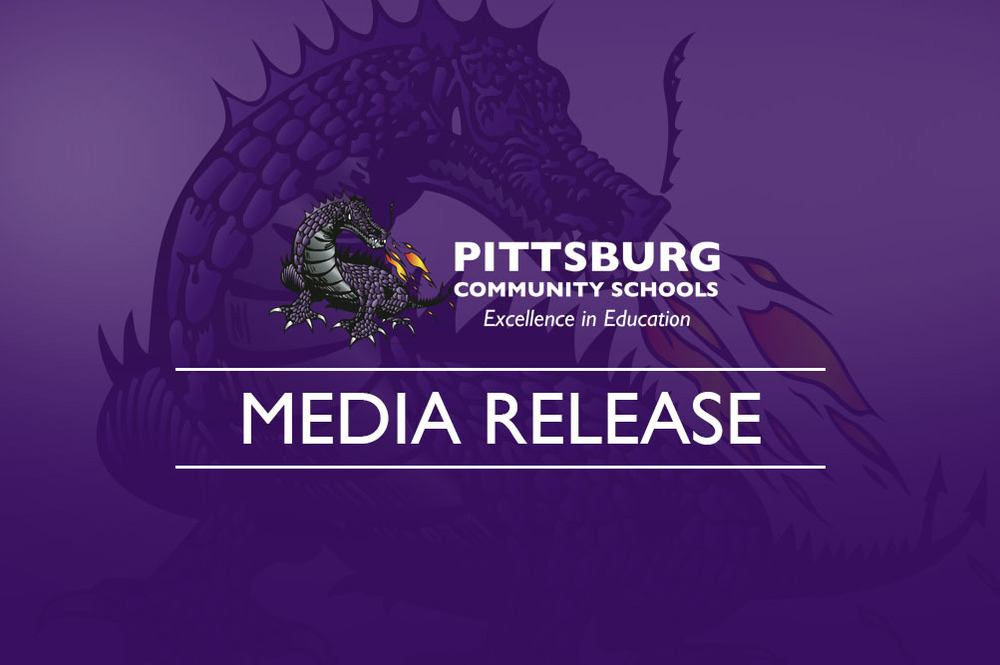 Law Enforcement Deems Possible Threat Non-Credible
District Communications Office
Wednesday, September 18, 2019
Media Release: 9/18/19
PHS Students & Parents: We want to inform you that a verbal threat of violence was overheard today at Pittsburg High School.

PHS Administration was made aware of the situation and Crawford County Sheriff's Department was notified following procedure. After further investigation, the threat has been deemed non-credible and appropriate action is being taken. There is no imminent threat at this time.

Our students and staff safety is always our top priority and we will continue to work to ensure that they are able to learn in a safe and enriching environment.