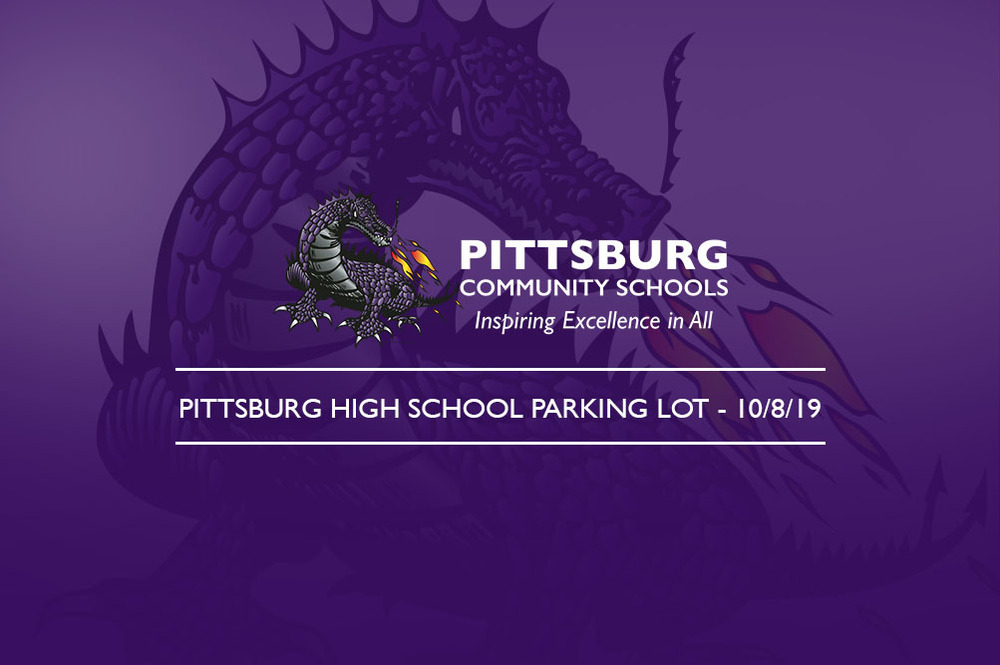 PHS Parking Lot - 10/8/19
Elishia Seals
Monday, October 07, 2019
Attention Parents/Guardians and Students:
Pittsburg High School is currently sealing the parking lot area and painting curbing.
On Tuesday, October 8, 2019, the Northeast section of the East parking lot and the bus loop (located on the west side of the building) will not be available. Students and staff are encouraged to park in the Southeast section of the East parking lot or in the South parking lot.
All accessibility will be limited to the main drive entrance in the front of the school (on 4th Street). Finally, the school buses will pick up students at 3:25 PM in front of Pittsburg High School.
We request that all drivers be extra observant while picking up students and exiting the facility.
All operations will return to normal on Wednesday, October 9, 2019. Thank you for your cooperation and patience during this time.