USD 250 Announces 2020 Graduation Date​
Elishia Seals
Friday, October 11, 2019

DRAGON NEWS: USD 250 Announces 2020 Graduation Date

10/11/19

Pittsburg Community Schools announces the 2020 Commencement Ceremony will be on Sunday, May 17, 2020, at 2:00 pm. The ceremony will be held at Pittsburg State University, Garfield W. Weede Physical Education Building.
"Traditionally Graduation is held on a Saturday, but it is important to us that families are able to celebrate this accomplishment with their graduates. In order for us to use a facility that can hold this amount of guests, we had to select a new day for the Commencement. We look forward to celebrating with our 2020 Seniors and their families on Sunday, May 17. We wish them the best as they complete their final year as a Dragon." Kelynn Heardt, PHS Principal.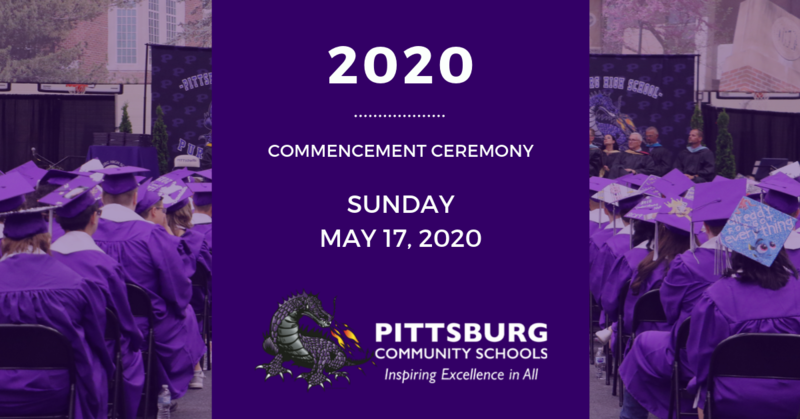 ###
Thank you for your continued support and media coverage of USD 250 Pittsburg Community Schools. We believe strongly in our partnerships with the businesses of our area and will make every effort to keep our community informed. Please note our External Communications Policy. All inquiries seeking an official District response or a statement on behalf of the District should be directed to the Communications Department at 620-235-3100.