KSN October Apple of Today's Eye - Ms Arbuckle
Elishia Seals
Friday, October 11, 2019
Once a month KSN Local News Today recognizes a teacher for going above and beyond.
Erin Sullivan and Chase Bullman surprised our very own Ms. Melissa Arbuckle with the October Apple of Today's Eye. Arbuckle was nominated by a community member and was surprised during her class on Wednesday morning.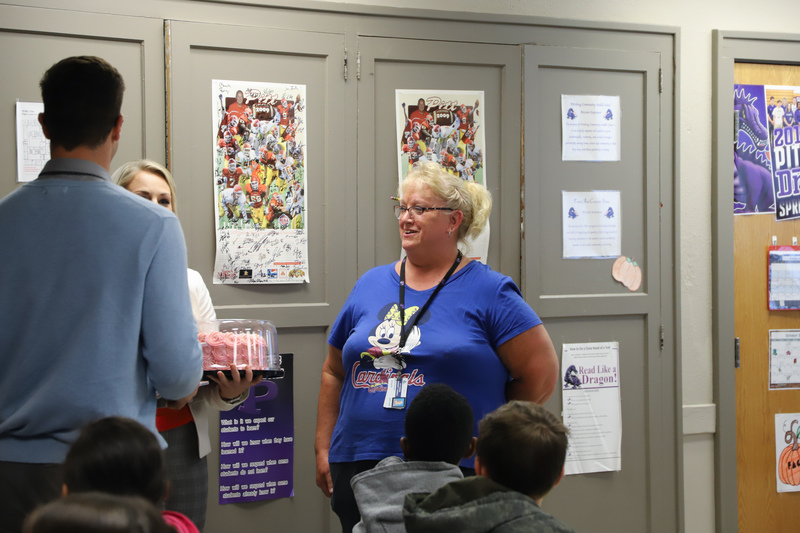 "I've been here for 35 years and I have loved every minute of it." says Arbuckle.

Students commented that they can always ask Ms Arbuckle for help and that they love her.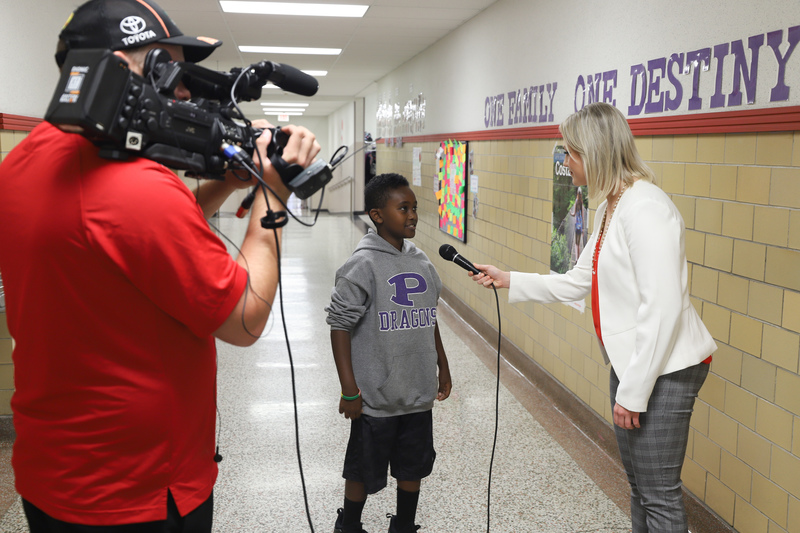 Thank you to KSN Local News Today and to Ms Arbuckle for all she does for our Dragons!

See the full story here: https://www.fourstateshomepage.com/news/local-news-today/october-apple-of-todays-eye-winner/