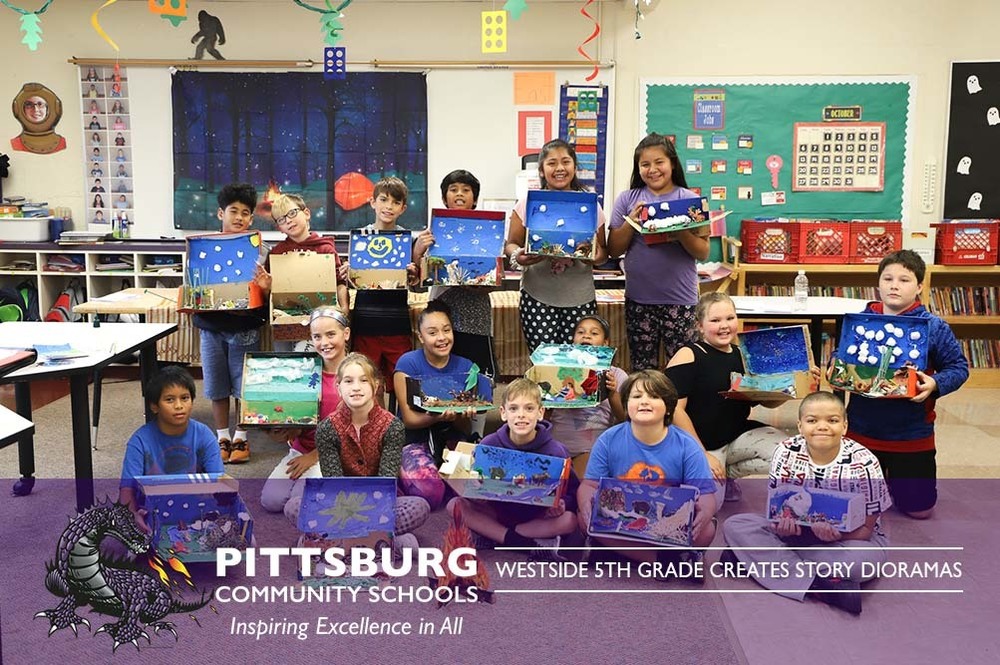 Westside 5th Grade Creates Story Dioramas
Elishia Seals
Monday, October 21, 2019
Westside 5th Grade Class went on an adventure together reading "Hatchet" by Gary Paulsen. A thirteen-year-old boy named Brian flies in a Cessna bush plane to his dad's home in Canada. The plane crashes because the pilot has a heart attack and dies. The boy is stuck in the wilderness and has to survive on his own.

"We make the dioramas, an animal guide book, and a survival guide. We do a lot of research. As we go through the book we learn about theme, conflict, point of view, figurative language and many other reading skills. One of our fifth grade standards is presentation so we always invite the other classrooms to come in so the fifth graders can present their dioramas." Says Sara Prince, 5th grade teacher at Westside Elementary.
Students presented to students in other classes at Westside Elementary, USD 250 staff, and their classmates. Students are required to summarize what happened in the book in their own words, working on comprehension and fluency skills.
In the book, the boy has several interactions with wild animals and has to make many mistakes and learn from his mistakes. Students created their dioramas showing these many lessons and creatures.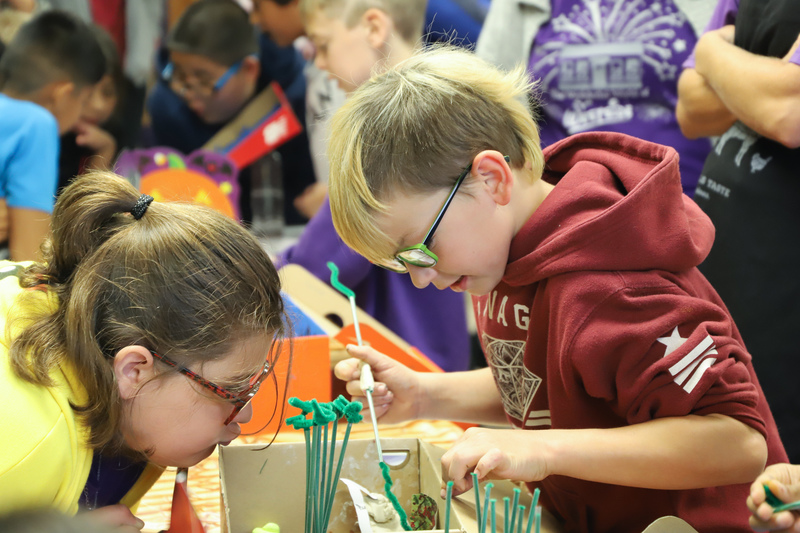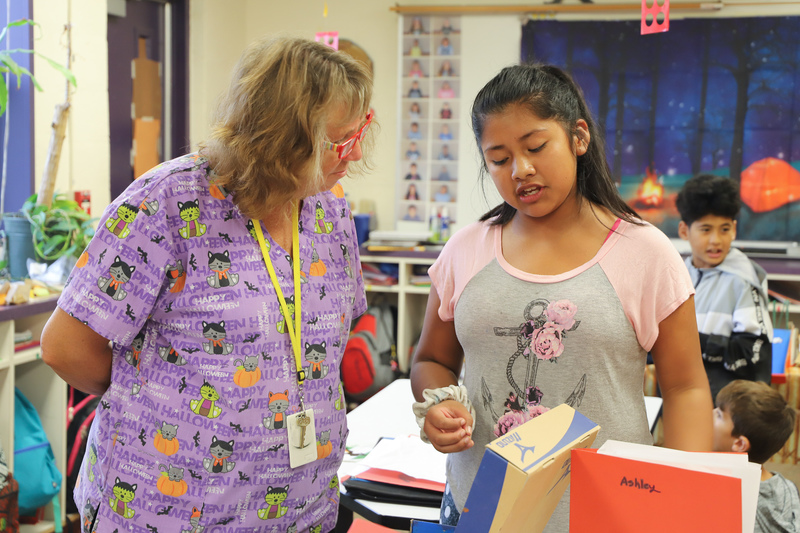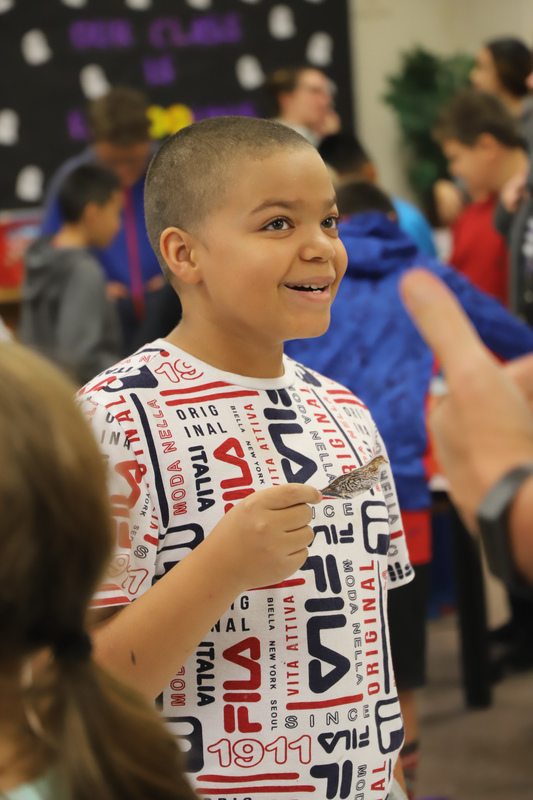 Miranda Edgington pointed to each of her animals that she created her self, sharing how the boy had met each of them and how they fit into the story.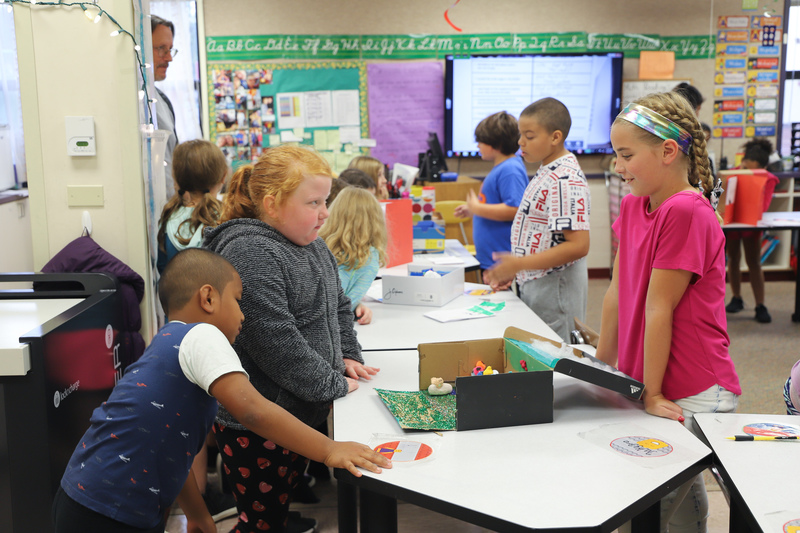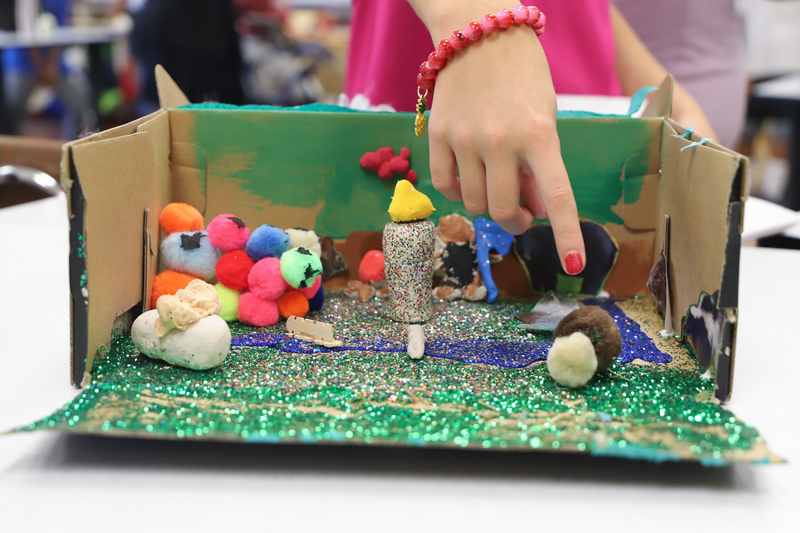 "The kids all absolutely love it!" says Prince. We love it too. Way to go, Dragons!