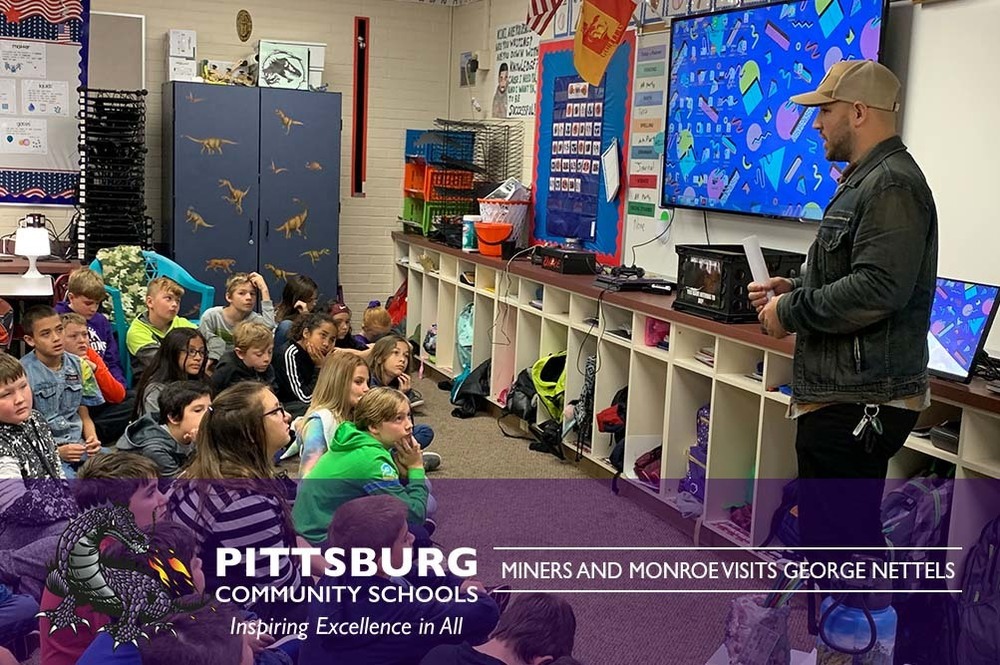 Miners and Monroe Visits George Nettels
Elishia Seals
Friday, November 01, 2019
Davey Froman, Owner of Miners and Monroe, visited George Nettels 5th grade for Small Business Day on Friday, October 25th.
He talked to students about what being an entrepreneur is and what it takes to run a business. Froman explained that the small businesses in the area meet and work together, and that is an essential skill for their success.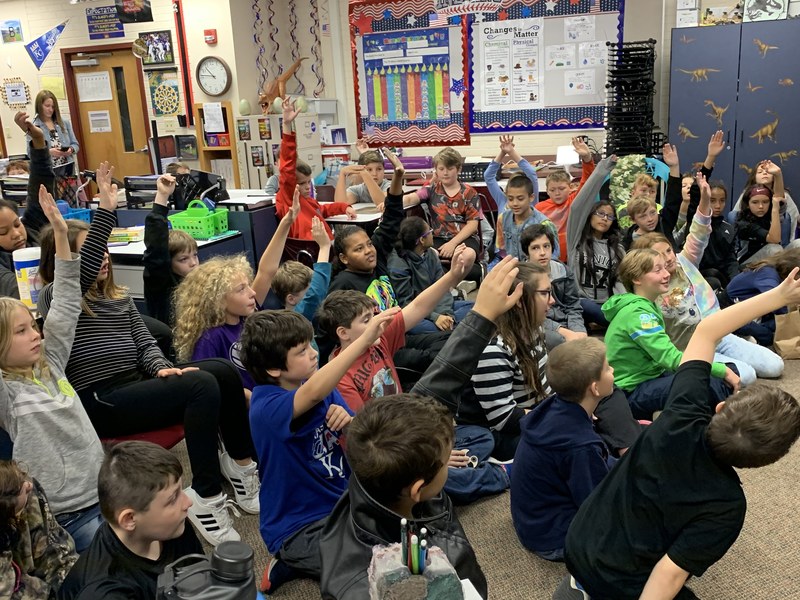 Froman also talked about our word of the month - Responsibility. He told students how you need to be responsible with your business and take care of what you love to do. Froman also told students that they need to be Responsible in their education and choices so that they can be successful when they graduate. Froman explained that respect plays a role in owning a business. He has to be respectful in the community and treat customers with respect.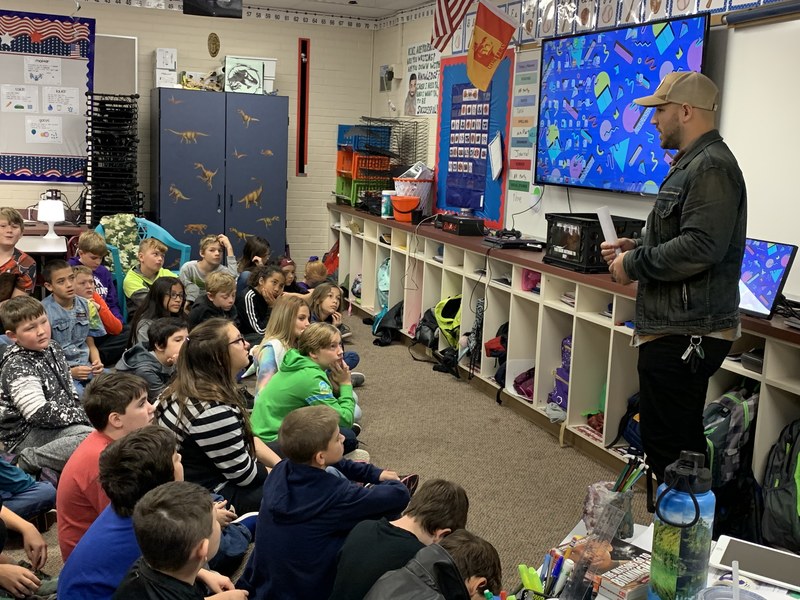 Thank you, Davey Froman, for this awesome #CommunityPartnership. We are so thankful for business owners who invest in our students and their future.