Westside ESOL Celebrates Dia de los Muertos
Elishia Seals
Friday, November 01, 2019
Students in Mrs. Broxterman's ESOL classes (K-5) have been doing learning activities related to Dia de Los Muertos - The Day of the Dead for about a week.
In ESOL, there are four main areas of focus: reading, writing, listening, and speaking. These areas of focus were used to help students learn more about the holiday.
Students Made tissue paper marigolds to represent the marigolds that are placed on the graves and Ofrendas. This activity was a reading and listening lesson which required students to read or listen to instructions and then follow them.
The class read several different books on Day of the Dead and compared and contrasted Halloween and Day of the Dead.
Students also learned about the monarch butterfly and why it is considered a symbol of Day of the Dead. They did this by reading books and watching videos. Videos are especially helpful for English language learners because clear visuals help them to understand and build their vocabulary.
They painted monarch butterflies. While painting can seem like a simple art project, it is excellent for beginning language learners because the activity required listening and following directions. It also provided practice in using vocabulary words related to school supplies like scissors, paint, paper, as well as the names of colors.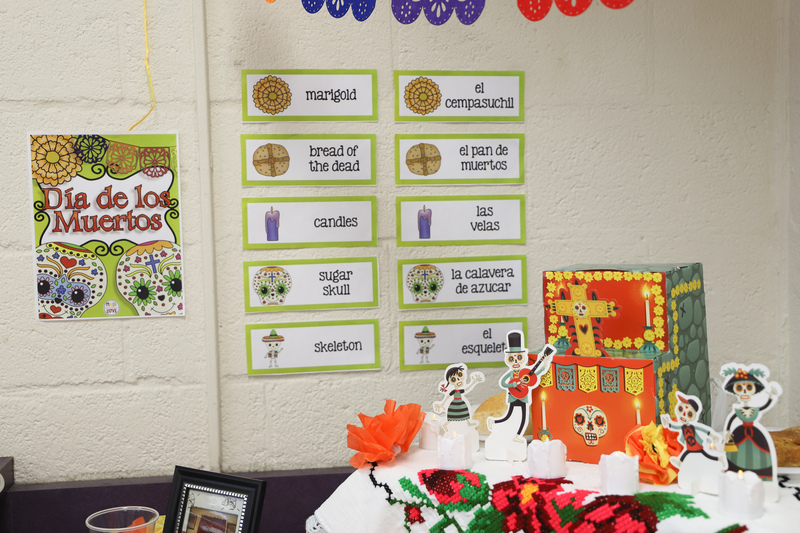 Students who have celebrated Day of the Dead in the past practiced speaking by telling the other ESOL students about their memories and experiences. The ESOL classroom is a comfortable place for students to get used to speaking in front of others because they are speaking to a small group of peers that are also learning English.
The ESOL class invited all of the students in the school to come to look at the class's Ofrenda throughout the school day. The word Ofrenda means offering in Spanish.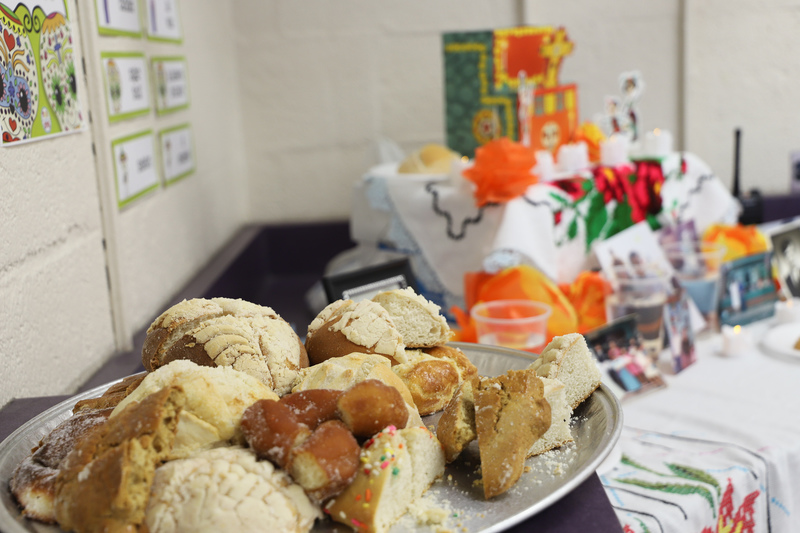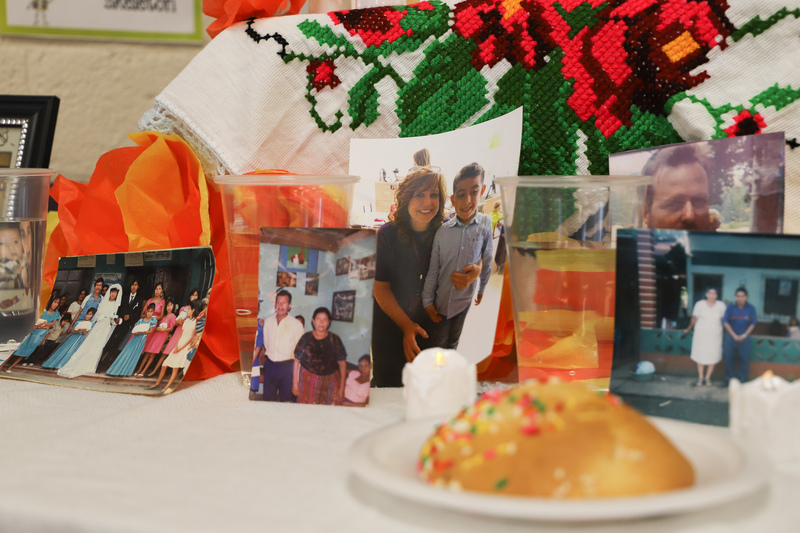 Westside staff and students were also invited to contribute to the Ofrenda. Some of the ESOL students also shared their experiences and how they celebrate Dia de Los Muertos to visitors of the Ofrenda.
"It is so important for children to understand and learn about other cultures. It is also important for them to feel welcome and proud to share their own culture with their teachers and classmates because it is an important part of their identity. " Broxterman said.
Broxterman plans to do similar projects for holiday and culture throughout the school year with the focus of the different cultures of her ESOL students.