Westside Celebrates With United Way
Elishia Seals
Friday, November 15, 2019
On Thursday, Westside Elementary had a very special assembly.
During the month of October, Pittsburg Community Schools joined in a United Way Campaign. Each building organized different fundraisers, and employees were given the opportunity to contribute through a payroll deduction. Fundraisers varied from Penny Wars, Jeans days, Silent Auctions, and buying different Fun Days.
Buildings competed to raise the most money; Westside Elementary won the 2019 Building Championship raising $1,797.52!

Coming in a close second was PCMS with $1,451, and in third Meadowlark Elementary raising $1,170!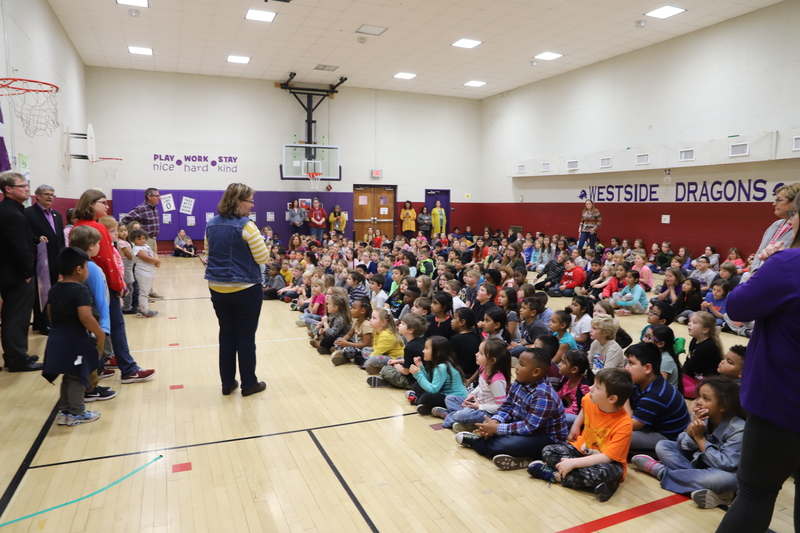 Mr. Richard Proffitt, Superintendent of Schools, presented the United Way Traveling Trophy to Ann Lee, Westside Elementary Principal, at the Assembly Thursday. Guests Bob Burke, Director of Resource Development and Community Engagement for United Way of Southwest Missouri and Southeast Kansas, and Dr. Mark Johnson, United Way Board Member, spoke to the students expressing their gratitude and excitement for their contribution.
Westside Student Council also presented a donation check to United Way for Pittsburg Community Schools' total donation of $5,645.52! Students and Staff at Westside enjoyed a sweet treat following the assembly; each classroom was sent some ice cream in celebration!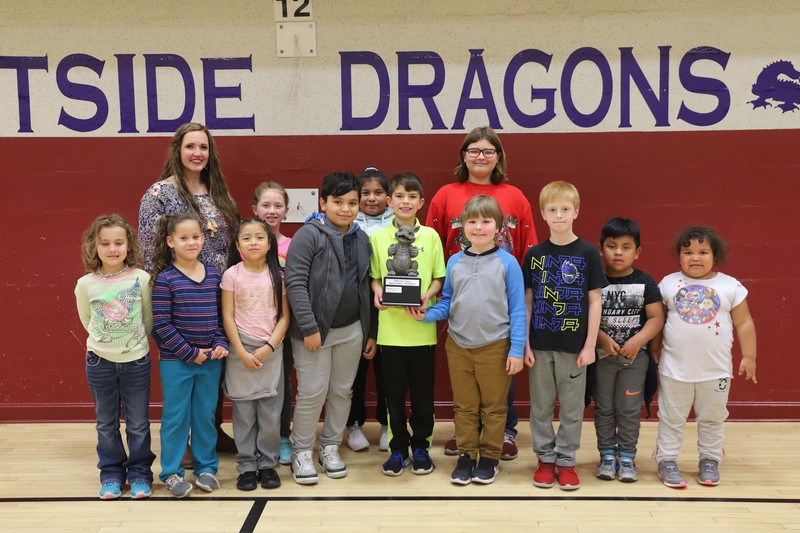 USD 250 would like to thank everyone who contributed to our campaign efforts, whether with your time, efforts, or funds. Way to go, Dragons!