Meadowlark Elementary - Leader in Me Assembly
Elishia Seals
Monday, November 18, 2019
Each month Meadowlark has a Leadership Assembly as part of their Leader In Me program. Students are recognized monthly based on the Word of the Month and the Leader in Me Habit. For October, students who showed Responsibility and were being Proactive were recognized at the assembly.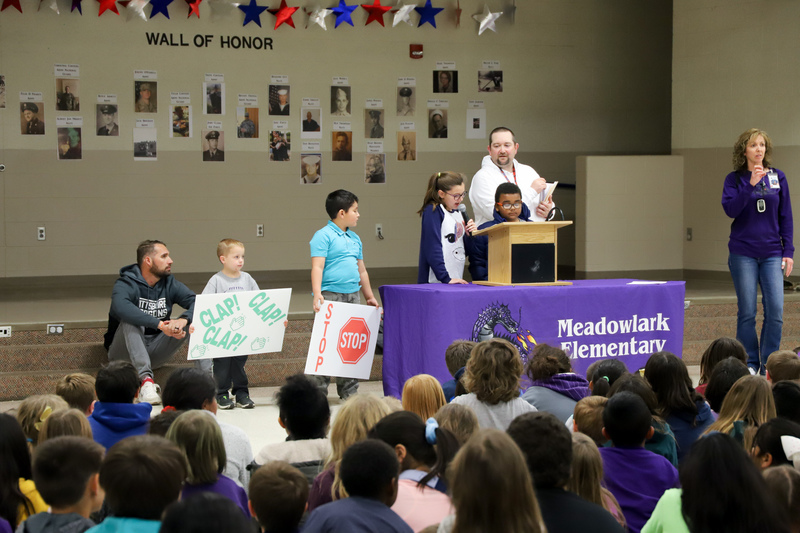 The best part is that this assembly is entirely student-led. Students hold up a "Clap" and "Stop" sign for applause. They take turns making announcements over the PA, recognizing their fellow students for their achievements, while other student leaders photograph the awarded Dragons for the month. The assembly also features a performance from Meadowlark Students.
We think this is #DragonExcellence! Way to go, Meadowlark Dragons!