Communities In Schools Hosts FutureNow: Finance Event
Elishia Seals
Monday, November 18, 2019
FutureNow: Finance is a hands-on financial literacy program offered by Communities In Schools of Mid-America and is an exercise that helps students understand some of the "realities" involved in preparing for an employable future and adulthood.

Students receive a profile describing their lives as 26-year-olds. The scenario includes: marital status, number of children, career field, and net monthly income. Students are then challenged to make ends meet using their salaries to "purchase" all the necessities of life: child care, transportation, groceries, housing, utilities, insurance, etc. Plus budget for fun things like vacations as well as have the opportunity to save money, give to charity and learn about unexpected things that affect daily life (e.g. accidents, unexpected visitors, flat tires).

Community members volunteer to work each station throughout the day to help students navigate their new reality. Students are given the opportunity to see what it may be like in someone else's reality as well as what it may be like as an adult.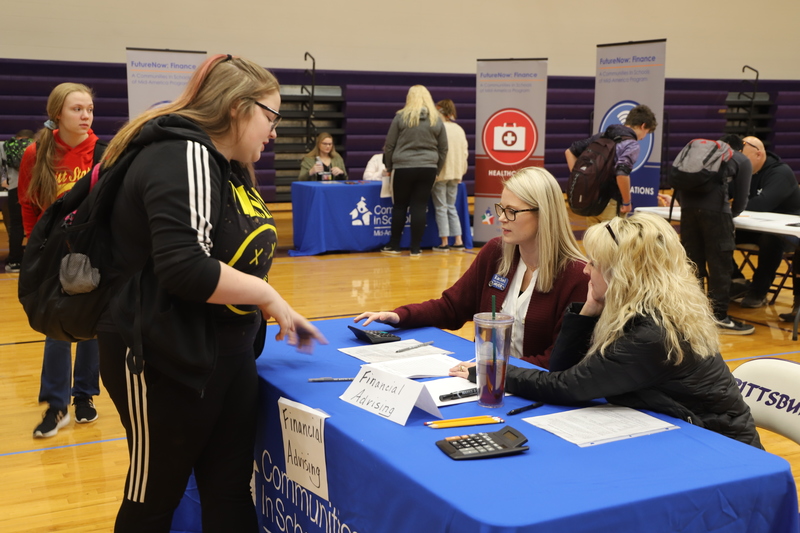 Thank you to Communities In Schools of Mid-America and the many community volunteers for making this event possible for our Dragons!