A Look Back At PCMS Volleyball Season
Elishia Seals
Thursday, November 21, 2019
"This season was one of my most memorable seasons in my coaching history." Says Head Coach Kelsey Boulware.
The girls had the most winning season in many years. With Records of: 8A: 19-3, 8B: 10-5, 7A: 20-2, 7B: 11-4. One of the best games the girls played on every level was against Joplin.
"The games were so incredibly close, and the girls continuously fought back to win. The girls really worked together as a team during all the games to bring home wins." Says Boulware.
Highlights of the season include hosting the PCMS Gym Opener. Construction of the gym began in March of 2018 as apart of the USD 250 Bond Project. On Tuesday, September 17, 2019, the PCMS Band played the National Anthem for the first time in the new space, and Kali Terry served the first game ball, which was an ACE, officially opening the gym for many activities to follow.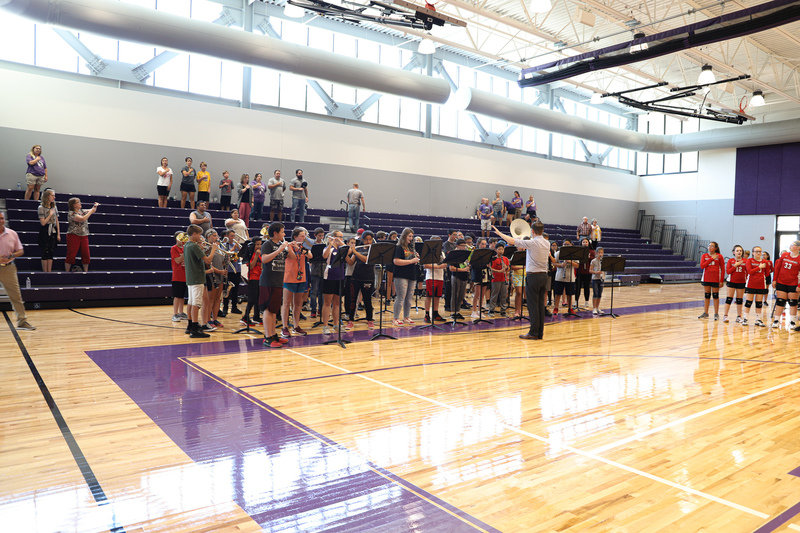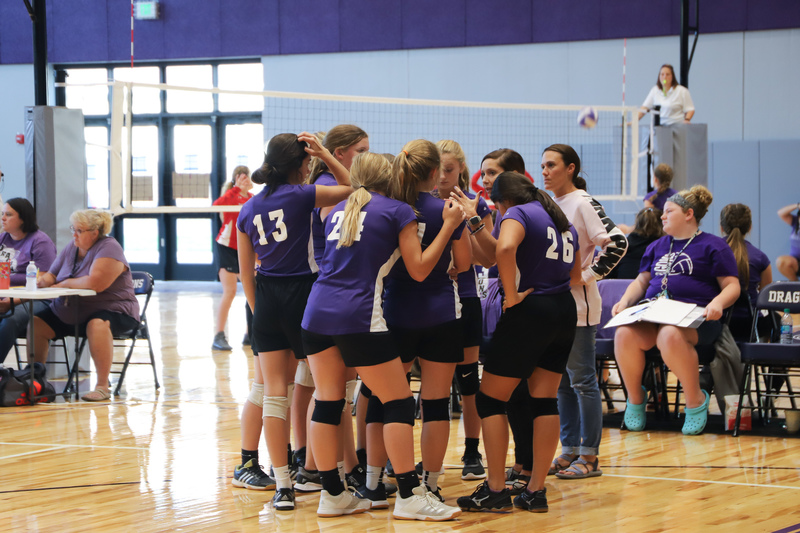 The Dragons also hosted a tournament for 7th and 8th grade. The Dragons fought all day to win the 7th and 8th tournament, both with 5 wins and 0 losses.
"It was evident the 7th-grade volleyball group put in a great deal of work during the summer months between coming to camps and summer weights. Their improved strength was demonstrated through high powered serving which led them to a 20- 2 season record." Says 7th Grade Coaches Kyndra Lunderman and Hannah Davis. "As first year coaches at PCMS, we couldn't have been more pleased with the effort and improvement of the 7th-grade student athletes. This will be a fun group to watch as eighth-graders and into high school and will continue to represent The Dragon Way for years to come."
The teams would also like to thank Dan Muter for driving them to every game and for being a supporter. "He always so happy to take us all to the games and always came in to watch us. We appreciate him for being not only a great driver, but also a fan!" Says Boulware.
8th Grade Team
Lissette Allen
Georgia Boekhout
Maddie Burdick
Sierra Deierling
Macy Farrington
Averie Hinton
Maggie Hopper
Breeann Huebner
Kayann Humble
Quinn Kafka
Sidney Lira
Rileigh Manuel
Kendl Matlock
Kiran Navaratnam
Sydney Neville
Maddison Richardson
Brooklynn Ryan
Ava Steier
Kali Terry
Elizabeth Wells
7th Grade
Maci Baker
Mak Barnard
Kristina Briggs
Alexa Canales
Mia Conrad
Alycia Cosens
Alyssa Cosens
Hailey Gray
Olivia Grimmett
Akela Hawkins
Ava Heardt
Riley Heikes
Makenzi Hurlbert
Haylee Ingerson
Avery Johnson
Isabel Johnston
Megan Johnston
Kyleah Kimbrough
Heather Mowdy
Jadin O'Banion
Maliah Parsons
Jazzy Rose
Audrina Shay
Aerionna Sherrell
McKenzie Terry
Gabbie White

Way to go, Dragons! #DragonExcellence