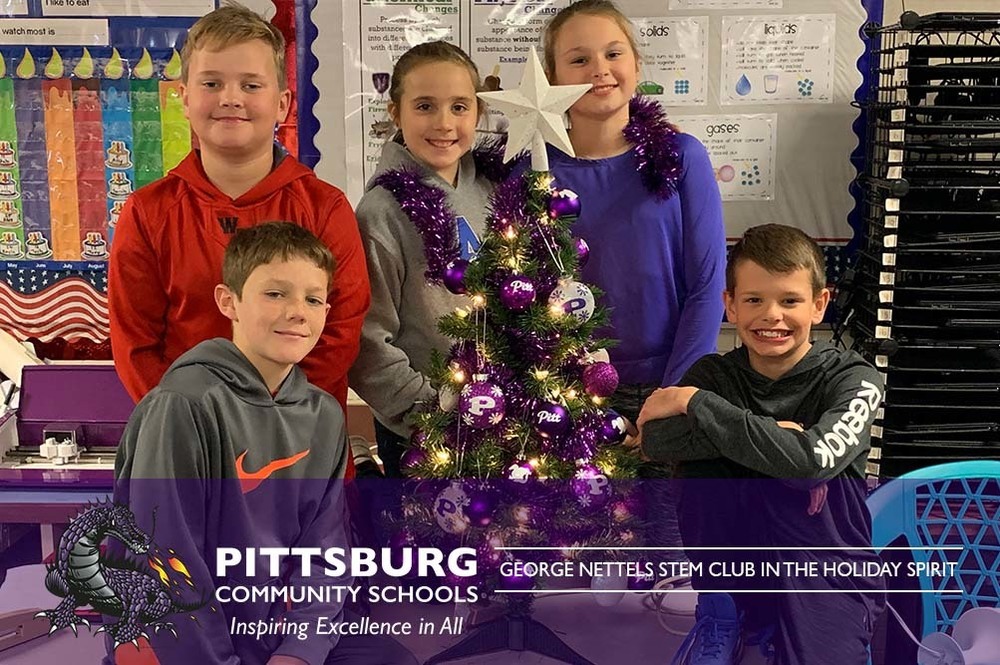 George Nettels STEM Club in the Holiday Spirit
Elishia Seals
Friday, December 20, 2019
STEM stands for Science, Technology, Engineering, and Math. The George Nettels STEM club meets every other Wednesday to work on STEM Activities and different science experiments. Last month they worked hard on a project for the Class LTD Gala, a custom Purple Dragon Tree to be auction off at the gala.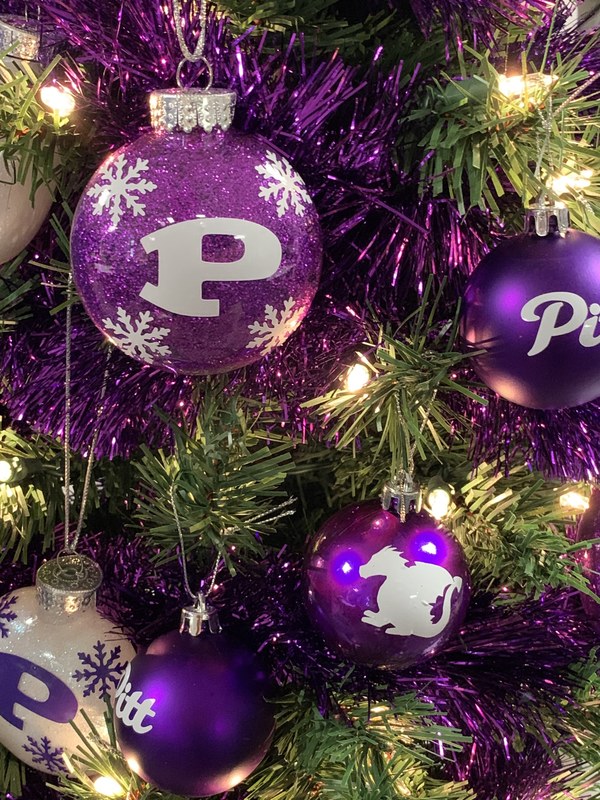 Students managed the project as well as the decoration of the tree together from start to finish. They not only designed, cut, and printed the vinyl graphics but also created the beautiful glitter effect inside.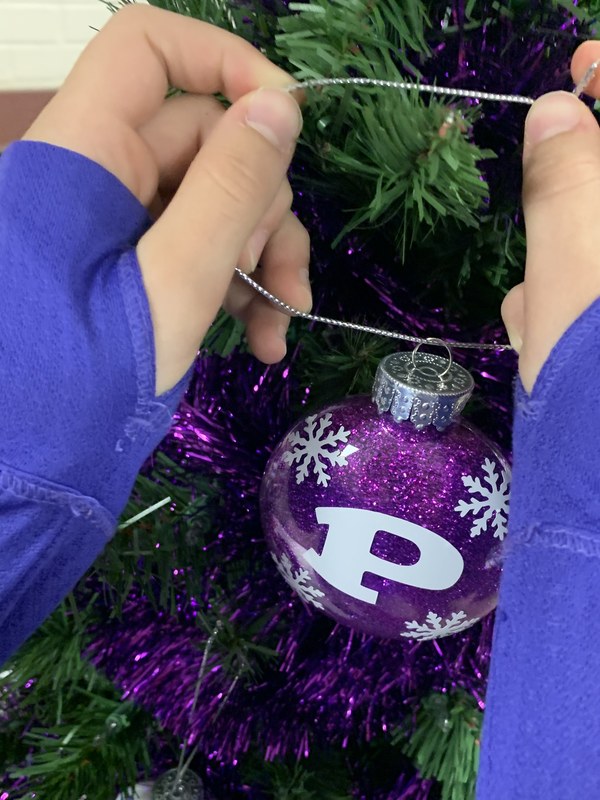 Mr. Cicero started the STEM Club 3 years ago for 5th graders to work more on STEM concepts and to have fun after school. Notes are sent home at the beginning of the year and the first 30 students to sign up to join the club. Because the club focuses on STEM, it can be an expensive endeavor. The club has a Krispy Kreme donut fundraiser annually to help cover the costs for different field trips and supplies. This year the club traveled to Kauffman Stadium and the Kansas City Zoo.
The club works on different lessons that are typically more experiment-based. They invite members of the community in to learn more and partner with an organization like PSU Nature Reach.
The graphics section of the STEM club is new this year. With this new venture, they were able to help out PTO sell car decals and to help out with the Gala. They also make different signs and stickers for local businesses as a thank you for when they come and talk to our entire 5th grade for our Monthly Small Business day.
This is #DragonExcellence! Way to go, Mr. Cicero & our STEM club members!