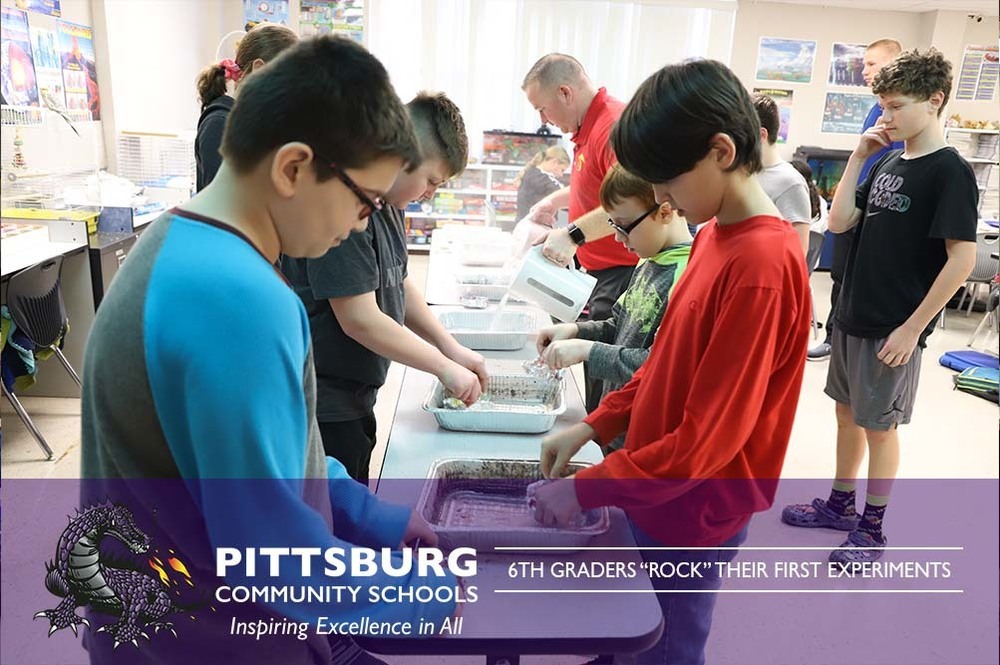 6th Graders "Rock" Their First Experiments
Elishia Seals
Thursday, January 09, 2020
6th Grade students were welcomed back to Earth Science with two rock experiments, but only one of them was edible.

Wrapping up their minerals and rocks unit students journey through the rock cycle in two different labs, "Science Rocks!" and "Sweet Science!", by being given minerals (crayons & starburst) and using hands-on to experience the paths and processes minerals go through in the rock cycle.

.
Students applied different forces that occur on earth and produced each of the three major types of rock found on our planet. Throughout the labs the students applied weathering, erosion, compaction to create sedimentary rocks. Then they applied pressure and heat to create metamorphic rocks. Finally, students applied high heat to replicate volcanic activity to create igneous rock.
Mr. O'Ferrel says these are two of his favorite labs. We can see why!
#DragonExcellence #PCMSProud