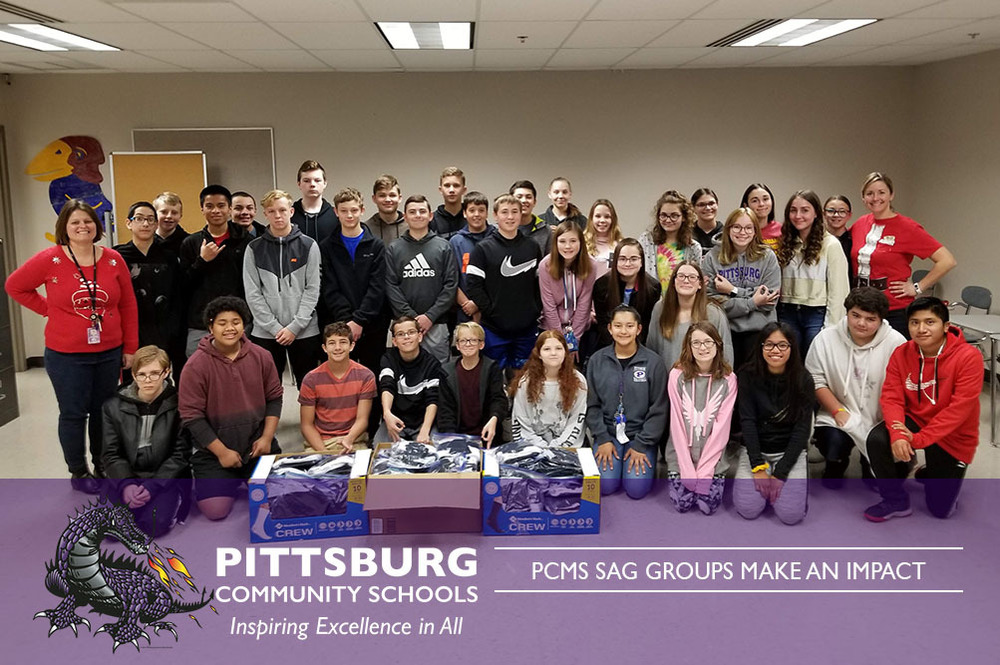 PCMS SAG Groups Make an Impact
Elishia Seals
Monday, January 27, 2020
Mrs. Bockover's, Mrs. Hartzfeld's, and Mrs. O'Bray's eighth grade Student Advocacy Groups (SAG) impacted the community of Pittsburg in a wonderfully positive way during their first-semester community service project.
For the second year in a row, "blessing bags" -- as the teachers like to call them -- were donated to those in need this winter season. Each blessing bag consisted of a winter hat, a pair of gloves, and two pairs of thick, long socks. These items were placed neatly into a large, gallon-sized freezer bag, along with a friendly greeting card signed by the students involved.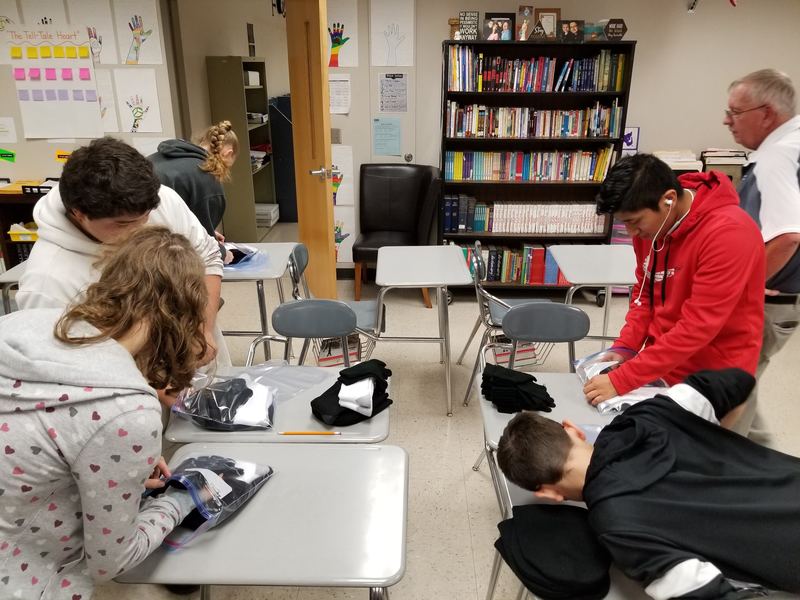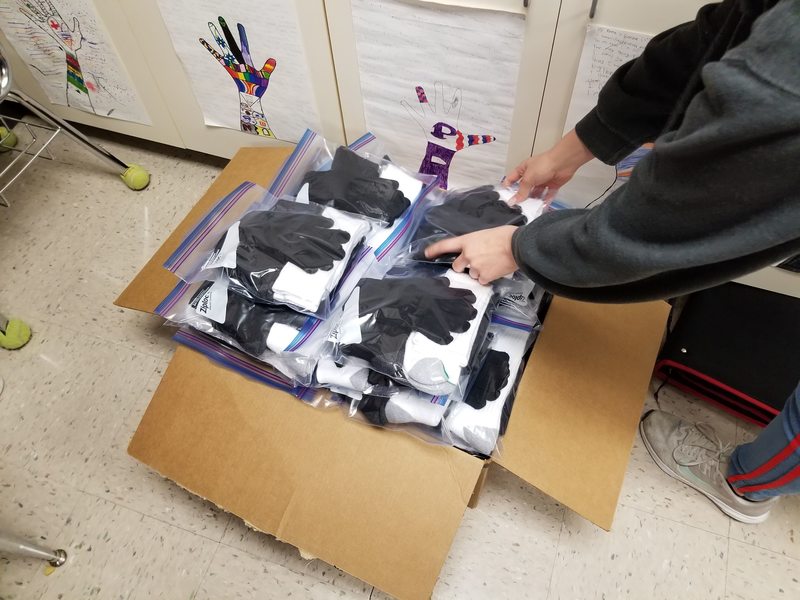 As a way to raise money for the materials for the blessing bags, students from the three SAGs donated ingredients for, as well as helped prepare, treat bags, which were sold for a dollar each to students and teachers alike during passing periods on the second-floor hallway at the middle school. Treats included brownies, cookies, Rice Krispy Treats, trail mix, and everyone's favorite - "Puffcorn" snack! More funds were earned through a "Hat Day" for students (and "Sweats Day" for teachers!), as well as by students working the concession stand for one of the home basketball games. Altogether, approximately $450 was raised over the course of a couple of months.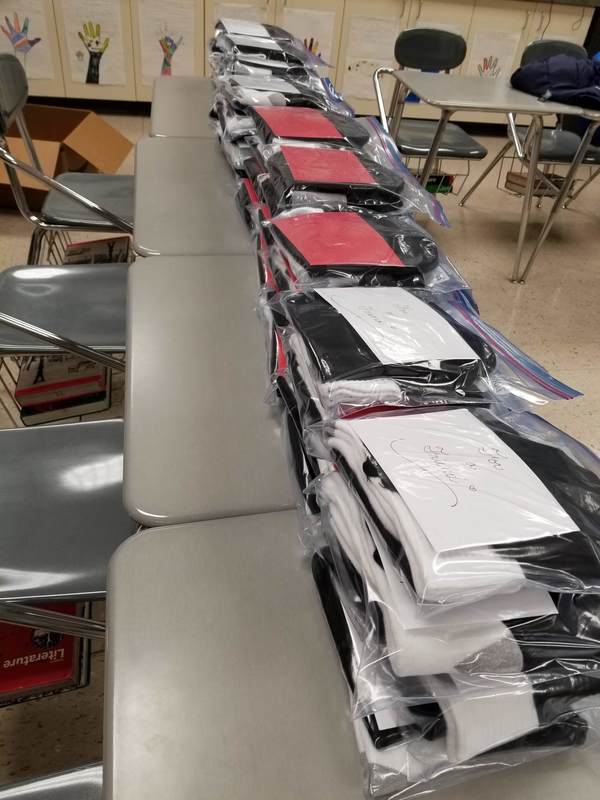 The end result was 84 blessing bags dispersed among the four blessing box locations in town AND The Lord's Diner here in Pittsburg! People visiting the blessing boxes could help themselves to a bag, and patrons of The Lord's Diner were able to grab a bag on their way out after eating a meal.

The teachers and students involved in this project aimed to help those in need during the harsh weather of the winter months, they hoped the blessing bags would lift the spirits of those who might be struggling -- especially those having to brave the cold weather on the streets. The signed holiday greeting card added to each bag was to bring a smile to the faces of those who may have fallen on hard times and to let them know that somebody out there was thinking of them.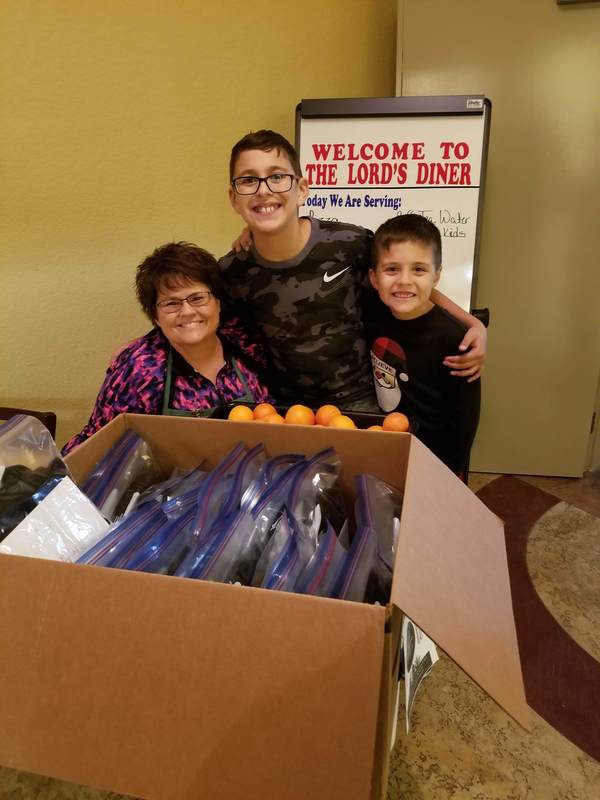 This is #DragonExcellence! Way to go, Dragons!