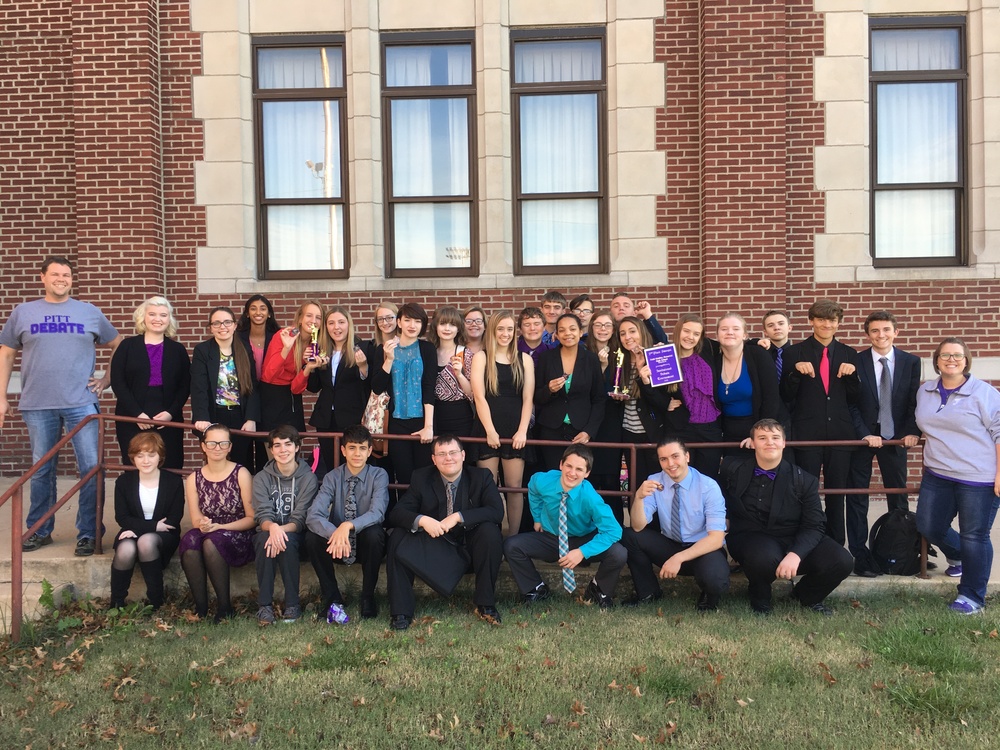 PHS Debate & Forensics Ranks in Top 100 Programs in United States
Zach Fletcher
Monday, November 20, 2017
In a letter to Julie Laflen, Pittsburg High School Debate & Forensics advisor, J. Scott Wunn, the executive director of the National Speech & Debate Association, recognized the program as being ranked 96th of more than 3,000 programs nationwide.
"This is the most prestigious membership award the Association can bestow upon a school," Wunn wrote. "The designation is remarkable because it demonstrates outstanding commitment to teaching students essential life skills – including communication, research, listening, writing, and organization."
In addition to the high number of students involved in the program, it was selected because of the scores it received through competition in the 2016-2017 school year.
"Having a supportive district and community that understands the value of debate and forensics is the reason that we are able to compete weekend after weekend, as well as at the national level," Laflen said. "Debate and forensics students are constantly working to improve their craft in order to be competitive at the national tournament. We thank USD 250 for giving us the opportunity to us earn this honor."
The PHS Debate/Forensics program has qualified for nationals 46 times since 2009. The program has 75 students and 350 wins in debate.