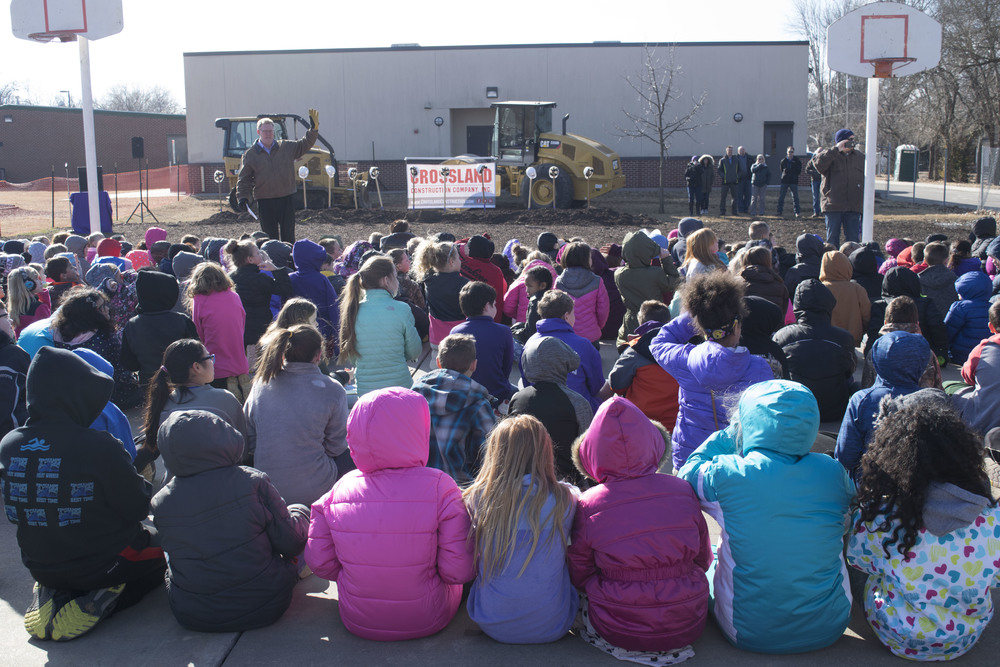 PHOTOS: George Nettels Elementary groundbreaking ceremony
Zach Fletcher
Tuesday, January 30, 2018
Monday, January 29th marked the beginning of new construction in the district with a groundbreaking ceremony at George Nettels Elementary.
Last spring, the community said yes to our plans for additions at each school.

Since that election, we have been working with architects and staff on drawings and plans for these spaces.
In the coming weeks, we will be breaking ground at each building as we begin to deliver on the promise made to our community to create safe rooms for our children as well as accommodating for continued growth in our community and schools.
We anticipate the classrooms at George Nettels will be complete and ready at the beginning of next school year.
Check out the photos from the ceremony below!