Job Shadow Day enhances career exposure and employer talent scouting
Zach Fletcher
Wednesday, March 07, 2018
For the past 25 years, a small group of people has been working to build relationships within our community between local businesses and high school students.

"Over the years, Pittsburg High School has had some sort of technical education like Family and Consumer Science, Automotive, Marketing, and Technology. So you had these primary areas of career and technical education at Pittsburg High School and so the vision was to connect business partners for students in those programs to give them a greater view or vision of what the real world is all about."

Mark Johnson is talking about the original vision of the Business Education Alliance or BEA for short. It's a sub-group of the Pittsburg Area Chamber of Commerce made up of business leaders and educators which continue that original vision. He has been in the group since 1994 when he was a member of the Pittsburg Community Schools Board of Education. It's through programs like BEA that the District has been able to enhance career exposure and help students navigate today's rapidly-changing world.


"The intent was to connect primarily those programs at the time with real-world opportunity. As it has evolved over time, we've included more students; programs like our mock interview day, job resume day, job shadow day, career opportunities day, have all been activities that involve sophomores and juniors. Those activities help drive that connection."

After a questionnaire of students is complete, to assess what job field students want to explore, volunteers within BEA make phone calls to local businesses asking them to participate in allowing job shadows. This year, 185 PHS sophomores visited 70 businesses across Crawford County, some businesses taking as many as 20 students.

"I really want to go into the world of design."

Taylor Culbertson is one of those students thinking hard about her future.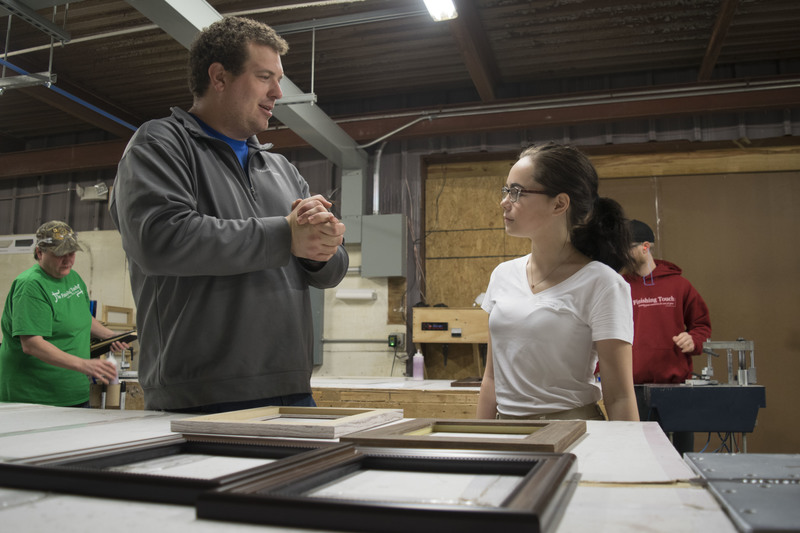 "I'm mostly looking into interior design. I have a very strong passion for art and design. I thought framing pictures would be good for that."

Culbertson says she is glad to have this opportunity and the partnerships created within the community to help her get a first-hand look at a possible career.


"It means a lot to me because if I didn't have that I wouldn't know exactly what I'm doing and it gives me insight what it is like in the real world."

She job shadowed at The Finishing Touch, a framing company based in Pittsburg for the past 37 years. This is the first year it has hosted a job shadow.

"For the last ten years, we have done tours with second graders, but being a part of the job shadow day with BEA this has been fascinating."

Michael Simpson, the owner of The Finishing Touch, says a job shadow day is a great way for students to see what they do and maybe spur some retention of talent. With the new technologies and their growing business, Simpson says it never hurts to have students involved in something like a job shadow day.

"We hire a lot of local folks. For instance, in any given year, we hire 10-15 college students."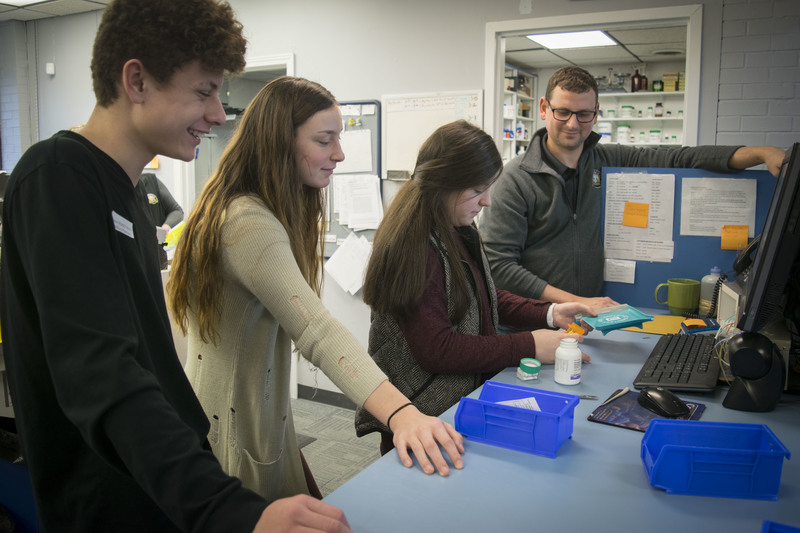 Johnson says this has really been a win-win for everyone involved; students, businesses, and the school district.

"It's a win for businesses because they get to see the talents and skills that are being produced in our schools; realizing they don't have to look too far for talented employees want," he said.

"It's a win for the schools because employers can have conversations with the school about soft skills as well as what other skills they are looking for as students graduate."

Starting this summer, BEA is looking at working with local businesses to start internship and externship opportunities for students and teachers.