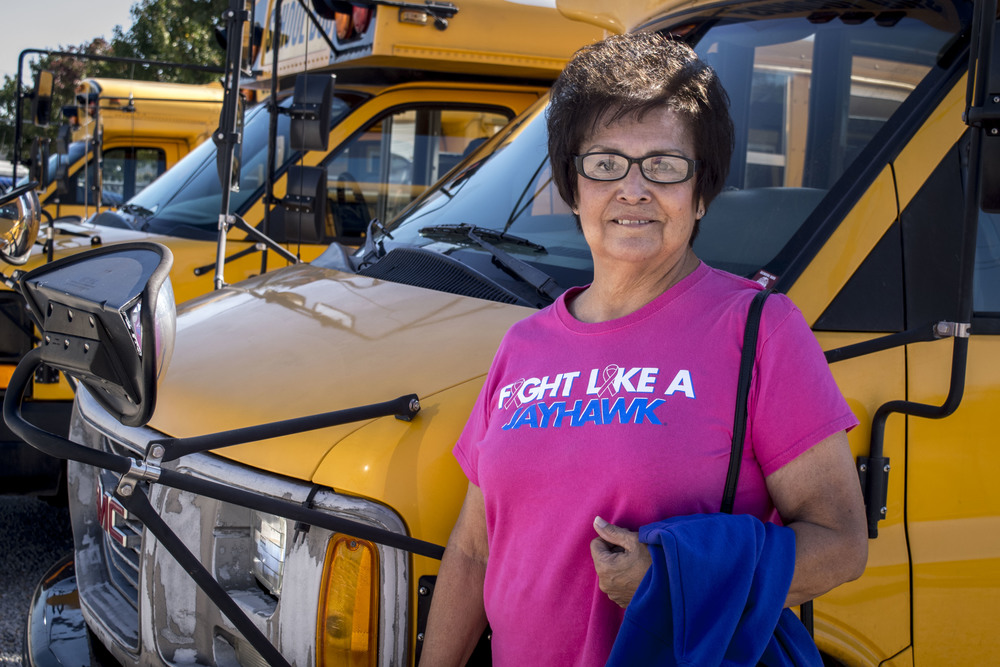 #DynamicDragons: Roni Goodwin
District Communications Office
Friday, March 30, 2018
"I started driving for Pittsburg in '93 after being a para at the middle and high school. I was shy back then. Most people don't believe that.
I had retired and came back. I began to think what am i going to do? My kids are grown and gone, so I came back to driving a bus.
These preschool kids are like my own grand kids. If they want a hug I give them one. I really enjoy them. It's neat. They're fun they're a bunch of fun kids.
I was born and raised in Colorado and moved out here, so I knew a little Spanish but I've learned a lot more since I started driving the bus and working with these little kids they help me. One time there were a couple girls were calling me "cabbage head," and I didn't know what they were saying. We were talking about it and they started laughing and so I asked one of the moms and she told me that's what it was and I go 'girls!' They were dandies.
I love what I do."
- Roni Goodwin
Bus Driver, Pittsburg Community Schools USD 250 Transportation