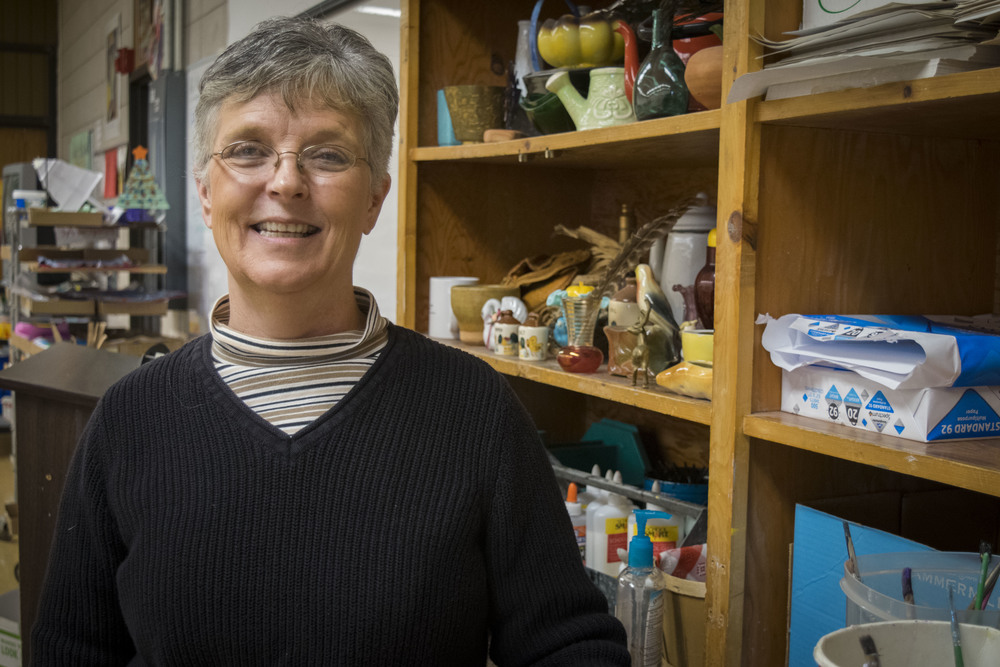 #DynamicDragons: Monica Collins
District Communications Office
Friday, March 30, 2018
Pittsburg High School Art teacher Monica Collins has been with Pittsburg Community Schools for 20 years. Collins is one of our #DynamicDragons for her ability to be a there for students, not just as a teacher, but as a problem solver.

She says this kind of relationship has gained her the trust of students and has made her career a success.

"As a teacher, it's more than just teaching. You get involved with their personal lives and problems and are there to help them through life's situations. Where else can you make that kind of difference?"

"Teaching is always what I wanted to do. I just didn't know what subject until my professional semester in college."

"I wanted to pick a subject that was hands-on because of my own personality. It's more engaging for the students and myself. "I enjoy seeing them complete a project and being excited!"

"In many ways, I get more excited about the students' artwork than they do. They are very critical of their work."

"I love my job, especially my students! I couldn't imagine doing anything else."