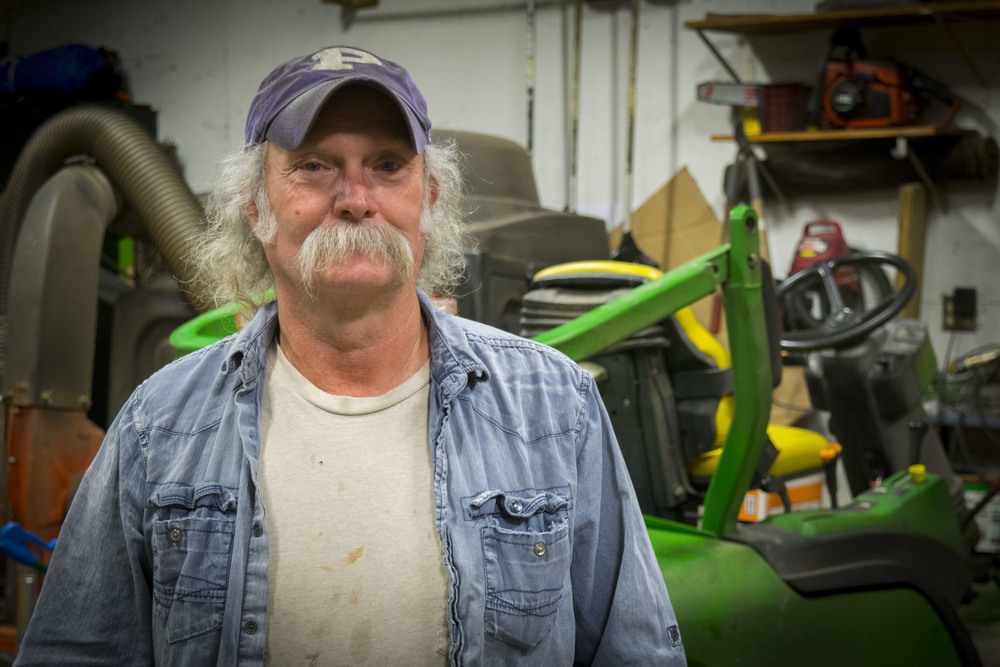 #DynamicDragons: Kenny Vandorn
District Communications Office
Friday, March 30, 2018
Kenny Vandorn has been working for Pittsburg Community Schools for six years in the maintenance department. At about 120 acres, the District isn't an easy property to maintain. Vandorn's dedication to making sure the District is looking great makes him one of our #DynamicDragons.

"I worked at Superior for 18 years in maintenance before coming to the school district. Before that, I worked at Vinylplex. I grew up on a farm, so doing hands-on work came naturally."

When he's not mowing, he's helping other maintenance workers fix things within the buildings. He also helps prepare the fields for games, which include PHS, PCMS, and Colgan games during the week as well as whatever activities might come over the weekends.

"It's all about timing. We mow four days a week, working around recesses and anything else that might be happening. Kids really get a joy out of seeing our machines. It's fun when they ask about what we are doing and how we do it."

"I like being outside and mowing. It's great to see the fresh-cut grass. It feels like an accomplishment to make all the schools look nice and the facilities safe for the kids."

He says a big part of what gets him out of bed and excited about work is the friendly atmosphere of the District and being able to work with a great crew.

"You have to realize, I am 60-years old, so in a few more years I'm looking at retirement and staying in bed a little longer. I really enjoy the crew I work with as well as the teachers and the kids."