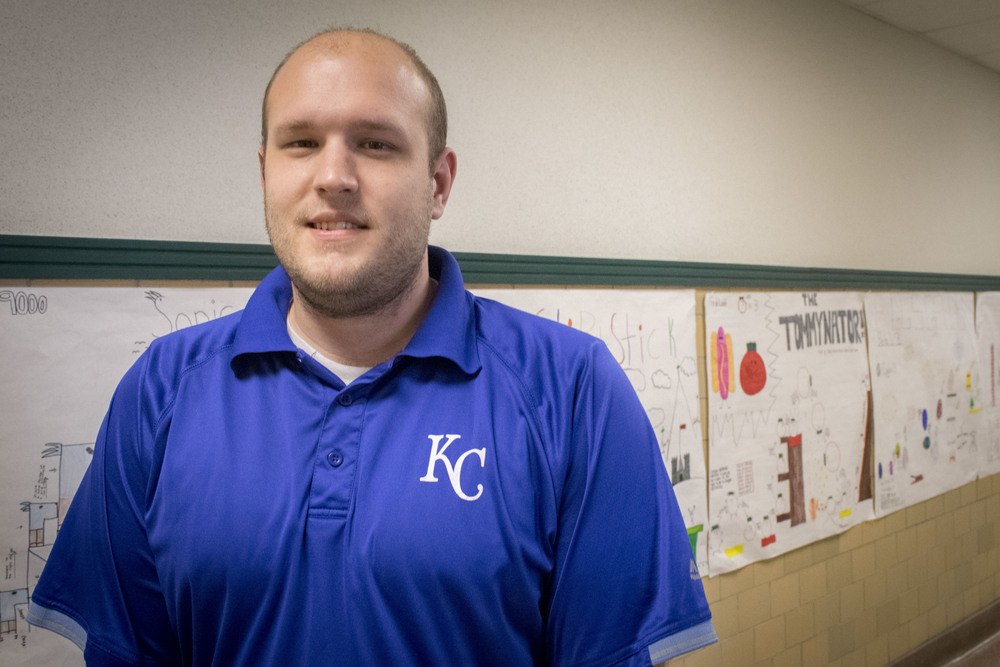 #DynamicDragons: Matt Vaughn
District Communications Office
Friday, March 30, 2018
Matt Vaughn is in his first year as a math teacher at Pittsburg Community Middle School. Prior to coming to PCMS, Vaughn was a paraprofessional for five years at Lakeside Elementary. In addition to being a teacher, he is an assistant coach for the PHS Purple Dragons and the PCMS Track team. His determination to make sure kids succeed on and off the field makes him one of our #DynamicDragons.

"Coming out of college, I didn't know what I wanted to do. I became a paraprofessional at Lakeside and education became a great fit. Those kindergarteners can grow on you."

"My time at Lakeside drove me to want to become a teacher, but with the motivation of Matt Butler [a PHS math teacher & coach], I got to this point in my career."

"This year has been awesome! Getting to know and teach about 70 kids has been great."

"I like a challenge; I am very goal driven. It's rewarding to help students along their educational journey and grasp concepts being taught."

"I've always been a Dragon. I may have moved here as a sophomore in high school, but I've definitely become a Dragon in that short amount of time. I don't want to teach anywhere else. I want to be in this district. I love it here and never want to leave."