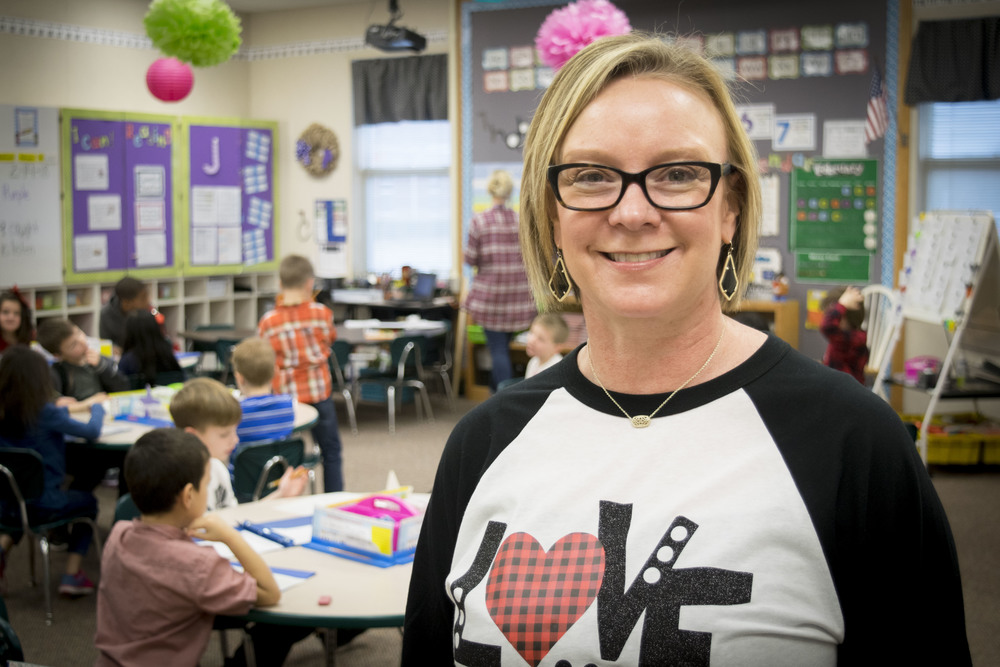 #DynamicDragons: Robin Craig
District Communications Office
Friday, March 30, 2018
Robin Craig has been a certified teacher for 25 years. Two of those have been with our school district as a first grade teacher at Meadowlark. Craig is not a traditional teacher, having received her first degree in business administration. She says when she "grew up," she finally decided to become a teacher. Her passion for helping her students grow academically can be seen as soon as you walk into her classroom, making her one of our #DynamicDragons.

"My husband and I were living in Texas. He was in the Army and I was a flight attendant with American Airlines. I just all of the sudden woke up one day and told my husband, 'I want to be a school teacher' and he goes 'really' and that's what I've done ever since."

"I went through an alternative certification program. So I became certified to teach special education and regular education and have been licensed in five states since my husband being active in the Army and we've moved with his work."

"I taught in a neighboring district for a while but my husband and I moved to settle in the Tulsa area since that's where his family is from. We discovered that Pittsburg is home for us so we came back. We just love it here."

"I love the students. I love waking up in the morning knowing I get to see my kids. It's just very fulfilling. I enjoy seeing the gains my students make throughout the year. My own children are grown so these are my babies. This is a very rewarding career."