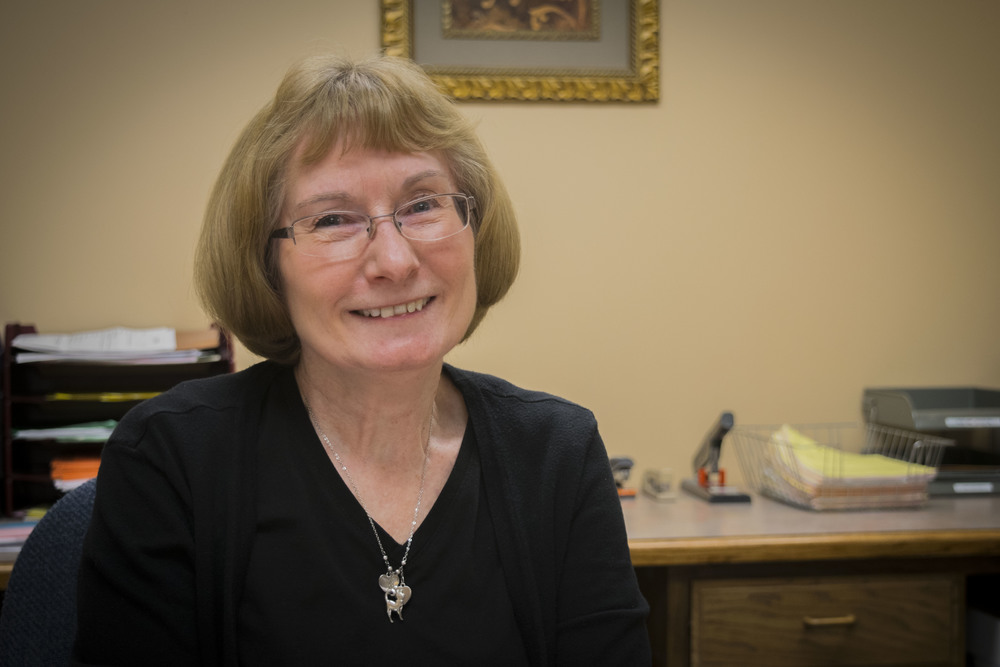 #DynamicDragons: Terri VanBecelaere
District Communications Office
Friday, March 30, 2018
Terri VanBecelaere is in her 17th year with Pittsburg Community Schools. She began with the District in duplicating but transferred to accounts payable five years ago. Her attention to detail and ensuring the District pays the bills helps keep the District running and the lights on. VanBecelaere went to Pittsburg Community Schools as a student and will retire this year as one of our #DynamicDragons.

"Before coming to the school district, I worked at a trucking company. I did everything from dispatching, booking freight, fuel reports, and payroll for the drivers. That company was sold across state lines and so was my job. Every place I worked, before here, has closed down. I figured the school district was a safe place to work. I began looking for work and the duplicating job became open which felt like a good fit!"

"I really enjoy working here because of the people. It has been a great place to work. It feels like a family."

"When I started here, I knew this is also where I'd want to retire. I'm not going to miss waking up at 4:45 in the morning. In retirement, my husband Greg and I are going to Albuquerque for the International Balloon Fiesta and we might even hit the Grand Canyon when we're out there."