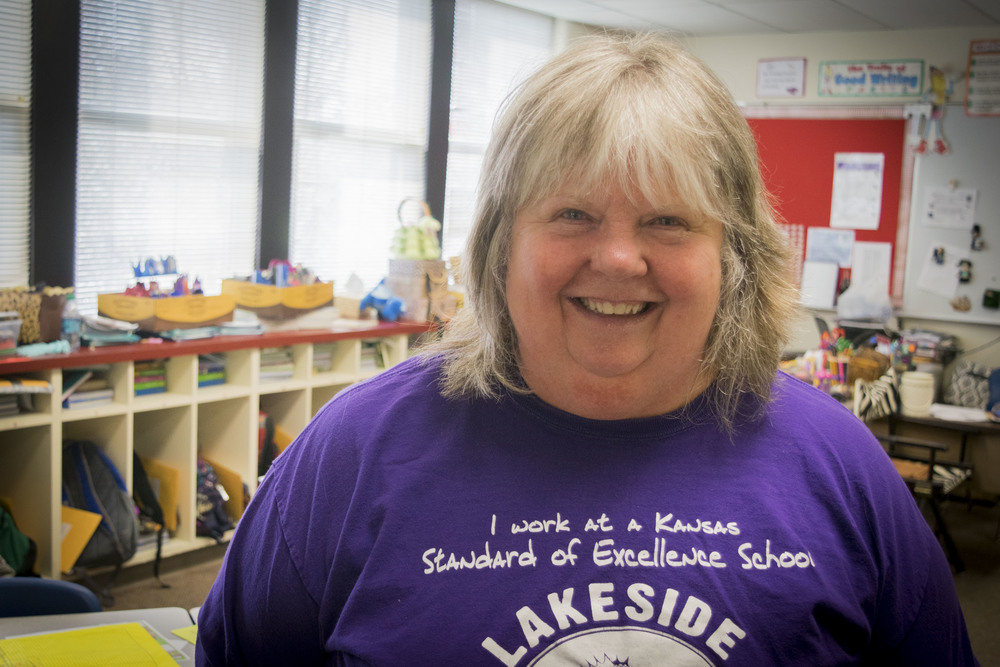 #DynamicDragons: Babs Tims
District Communications Office
Friday, April 06, 2018
Babs Tims has been teaching the 4th-grade at Lakeside Elementary for the past 39 years. She exemplifies what it means to be one of our #DynamicDragons by building relationships with students that have lasted generations and bringing an excitement to the classroom that makes learning fun and memorable.

"I wasn't one who thought I was going to be a teacher. I started out as an art major in college. I love art and creativity. My dad always knew. I wasn't sure because Susie, my sister already had it covered."

"Wilma Troxel was my art teacher who really inspired me to look at going into art. When Susie started teaching I was still in high school and would visit her classroom. Of course, that is when I switched to education. I knew that's where my path was going."

"I've always been a lifelong learner. I've told myself I want to go to school not work. For instance, we went on vacation to Yellowstone National Park and I started buying up some things. My sister goes 'this is coming back to school isn't it?' So, this is the first year we are going to have a lesson on the Yellowstone National Park. I realize that even though I've been here this long, each year is dynamic and has changed because I know it's their 4th-grade year, not mine."

"My dad taught us three things in life and I bring it to education. One, you have to have the passion and enthusiasm for what you're going to do. You have to praise people around you. Praise is a people changer and I have so many kids who I can praise and find that thing like Wilma Troxel found in me. And if you're going to be a bear, you might as well be a grizzly; be the biggest and the best at what you do and that's what I try to bring to my classroom."

"I call them my decade kids. I love that age of children. They are just at that point where they still have all of that wonder but are also so capable of great educational growth."

"It's all about relationships and developing that in the time we have together. I've had a lot of neat letters over the years, but I had one that impacted me, luckily early on in my career, maybe 15 years out. I got a letter from an adult which started 'Ms. Tims, you may not remember me but.' It then told about their negative home life and talked about remembering me for my hugs and the way I made them feel in class. I had tears rolling down my face and that letter is what made me think, wait a minute, everything that I do impacts positively or negatively a child. I want to continuously build positive relationships with all of my students."