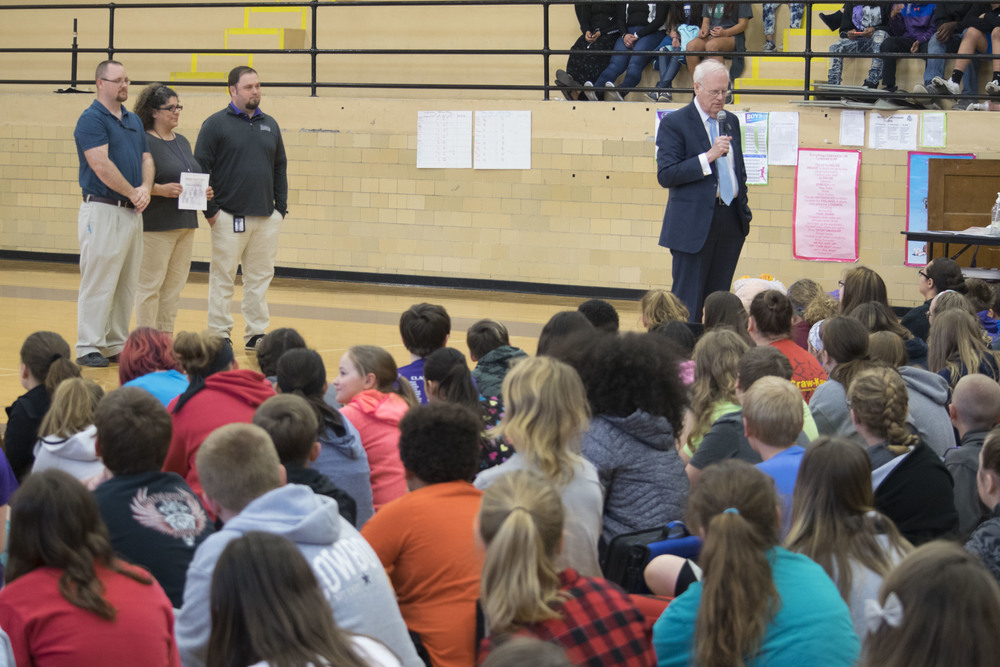 Westside & PCMS receives Challenge Awards from education task force
Zach Fletcher
Wednesday, April 11, 2018
The Confidence in Kansas Public Education Task Force has named 78 schools in 28 Kansas public school districts, including Westside Elementary and Pittsburg Community Middle School, as recipients of the 2017 Challenge Awards.

The awards recognize Kansas schools that are making a notable difference in student achievement despite facing significant challenges in their school population. Since its inception in 2002, more than 1,500 awards have been presented to schools across the state.
Recognition was received for the following:
3rd Grade Math

4th Grade Math
4th Grade Reading

5th Grade Math
5th Grade Reading
8th Grade Reading
Jim Porter, Chairman of the Kansas Board of Education, presented each school with these awards.

The Confidence in Public Education Task Force is a nonprofit corporation whose primary purpose is to strengthen confidence in Kansas public education and to increase awareness of the positive aspects of public education in the state. The Task Force was created in 1981.