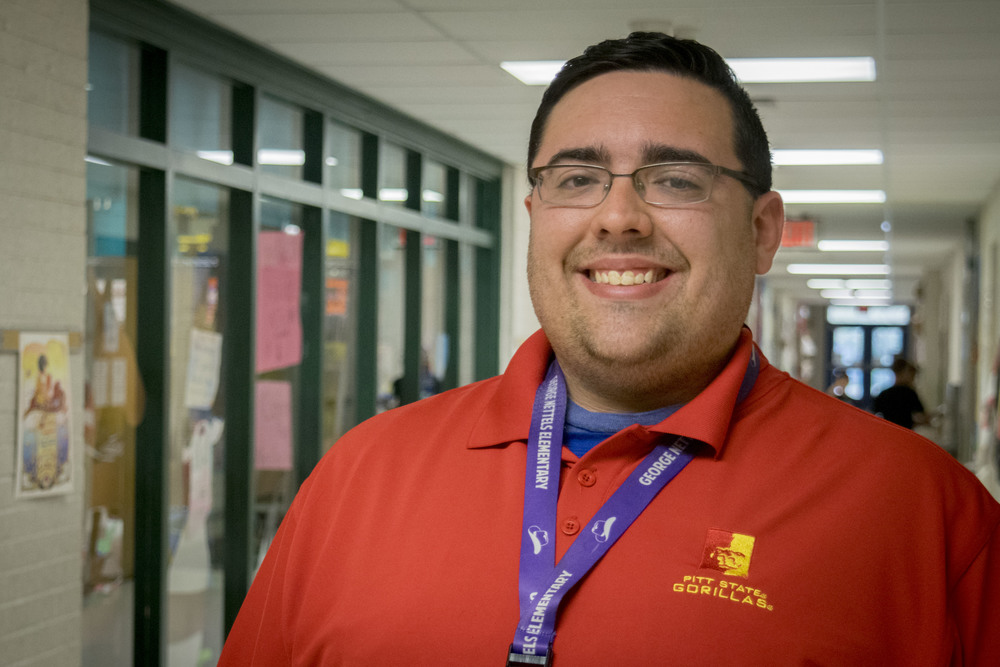 #DynamicDragons: Aaron Cicero
Zach Fletcher
Friday, April 13, 2018
Aaron Cicero has been a life-long Dragon and is in his second-year teacher, with both of those years instructing fifth-graders. His commitment to the District and motivation to be innovative in the classroom makes him one of our #DynamicDragons.

"I was born and raised right here in Pittsburg. I graduated in 2007 and started here at George Nettels in the after-school program. After graduation, I substitute taught and then became a library aide, before becoming a classroom teacher."

"It holds a special place in my heart to graduate as a Dragon and now teach future Dragon grads."

"Babs Tims was my fourth-grade teacher. I think that is when I knew what I wanted to do, which was doing exactly what she does. She made learning fun and engaging."

"Through some of the innovation, like the STEM Club or our pilot program with Pitsco, I'm able to see students become more engaged in the curriculum and grow both educationally and socially. It's great to be part of that process. I just want to help change students' lives. Being able to see their educational growth from beginning to end is exciting. I enjoy working with fifth-grade students because you are able to see that growth."

"What I love about this District is that we strive to be the best in everything we do!"