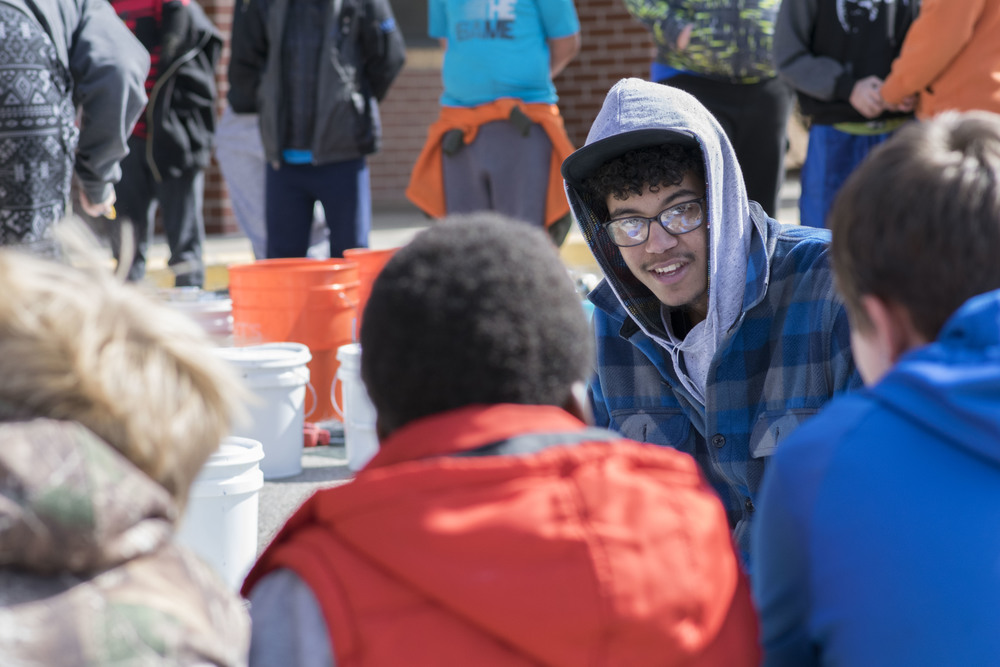 Elementary crosswalks receive a splash of color for SEK Art Fest
Zach Fletcher
Friday, April 20, 2018
As the SEK Art Fest begins on Friday (April 20, 2018), Pittsburg State University Art students are partnering with SEK Art Fest, the City of Pittsburg, and Pittsburg Community Schools USD 250 to bring art to all four elementary schools' crosswalks.
"The community needs to see artists in the community, making artwork," Jamie Oliver, PSU Art Department Chair said. "This seemed like a great project to achieve that goal."

"We were very excited when Professor Oliver submitted his application for the Pitt State art students to create colorful crosswalks at our local elementary schools," said Jenna Spencer, who heads up SEK Art Fest and is a graduate of the PSU Art Department. "This project not only supplies our community with incredible art, but it also serves as a way to bring awareness, and through that, safety, to the busy crosswalks by the elementary schools."
"I was excited when we were approved for the project. It's good for our students to interact with the elementary students and be in the community," Oliver said. "This project also allows elementary students to see there is a way to better the community through art."
The murals were all student designs, which are also being completed by students on a volunteer basis.
"It's amazing to be able to interact with the kids and answer their questions," Jewel Schroeder, a junior art education major said.
The murals will be completed as weather allows.