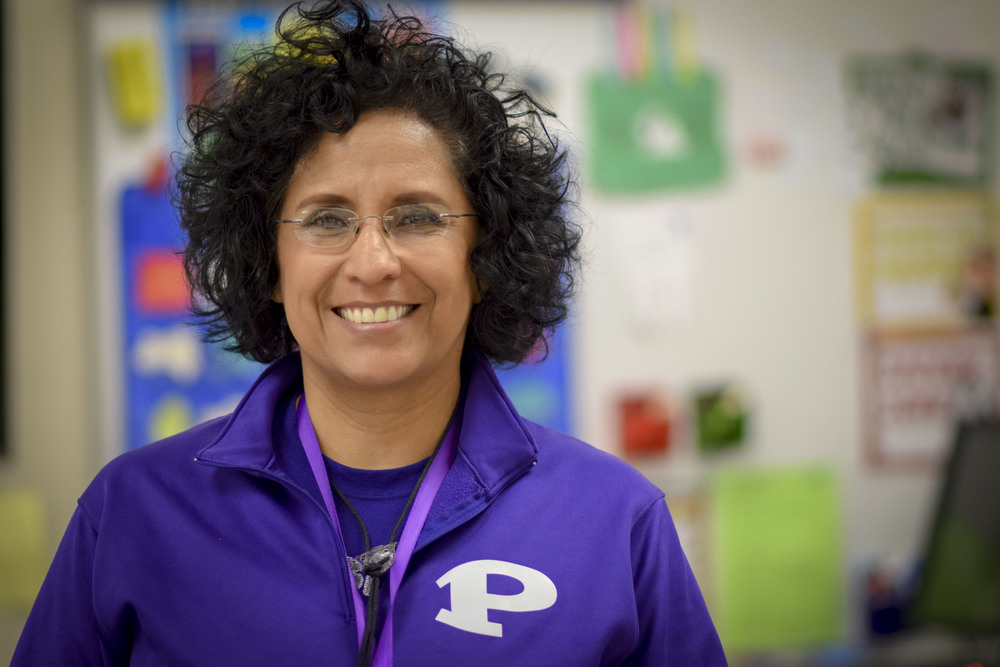 #DynamicDragons: Stephanie White
District Communications Office
Friday, April 20, 2018
Stephanie White is a Kindergarten teacher at Westside Elementary and embodies what it means to be one of our #DynamicDragons. Serving twenty-eight years in the District, she welcomes every child with a warm smile and a motherly disposition to help them become successful in their educational journey.

"I grew up in Chanute, so coming to Pittsburg meant moving to the big city. Being from a small town I think the community is great."

"I was originally a business major and as I went along, I thought I'd prefer teaching younger kids, so I switched to elementary education."

"I was a Title Reading teacher my first two years, so I was splitting my time between Lakeside, George Nettels, and Westside, though Westside was my home base. After those two years, I began teaching Kindergarten and have loved it!"

"I thoroughly enjoy being at Westside. My heart is here at this school. I truly care about all of our kids and their families. I want what is best for them. I feel like I'm making a difference with them because I love them like my own kids."

"I love being around kids. I have two children of my own. When I started teaching Kindergarten, my daughter was just born. Once I felt that connection, coming to work, I was a mom too. Being a mom here at school and going home to my own kids, I thought that's kind of tough. I come from a large family I have eight brothers and sisters. I'm number seven. Someone was always there to care for me or help my mom out, so I feel like I just want to nurture that part too and feel like I have that in me."

"It's the excitement for the kids who have never had a school experience and trying to get them hooked and knowing this is what school is like. Every year is exciting for me because you have kids at every level; no school experience, some with a few years in preschool, and some who have had three years and know a lot. We have a lot of resources and people in this town who help support those resources which help our students."