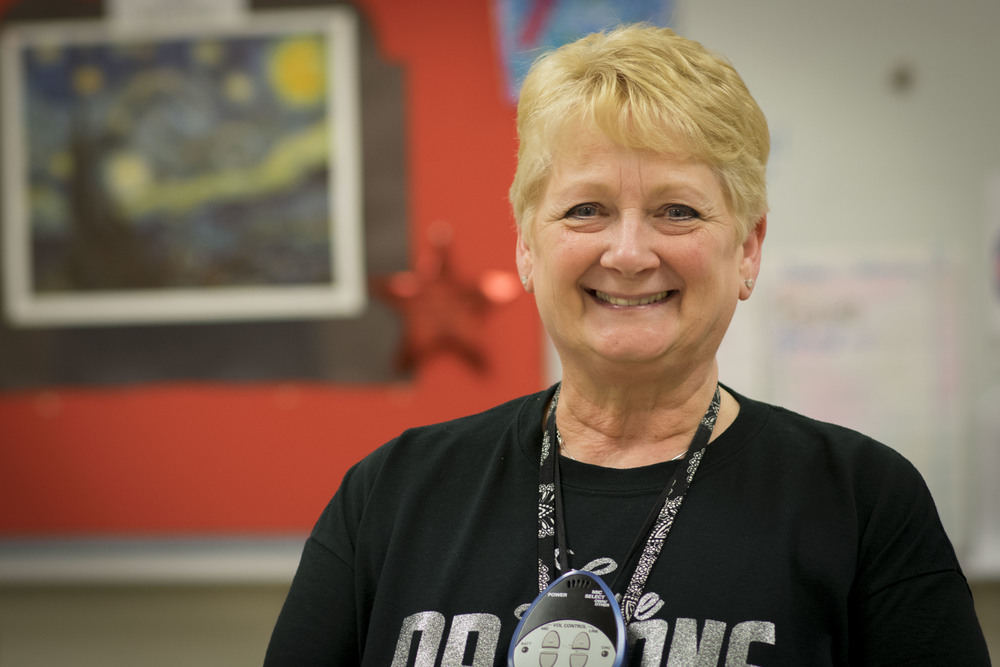 #DynamicDragons: Teresa Horton
District Communications Office
Friday, April 27, 2018
Teresa Horton has been in education for almost 30 years. The past six have been at Meadowlark Elementary as its art teacher where she will retire at the end of this school year. Horton's love for her students and passion to let them express themselves through art makes her one of our #DynamicDragons.

"I've been teaching for twenty-seven years. I spent seventeen years teaching kindergarten through sixth, then came to Pittsburg and taught middle school for three years, then I came to Meadowlark!"

"I always wanted to be in education. When I got to high school I became interested in art and thought, why don't I combine the best of both worlds."

"There is a variety of projects and different media that we get to do at the elementary level. We do clay, weaving, and drawing, so I just enjoy being able to teach all of those different aspects of art. My love of children has kept me going all these years. Art is a lot of fun and the kids love the class so I think that also keeps me going."

"The District has great support for the arts with it being offered at every elementary and then on in middle and high school. The community is also very supportive of our programs."