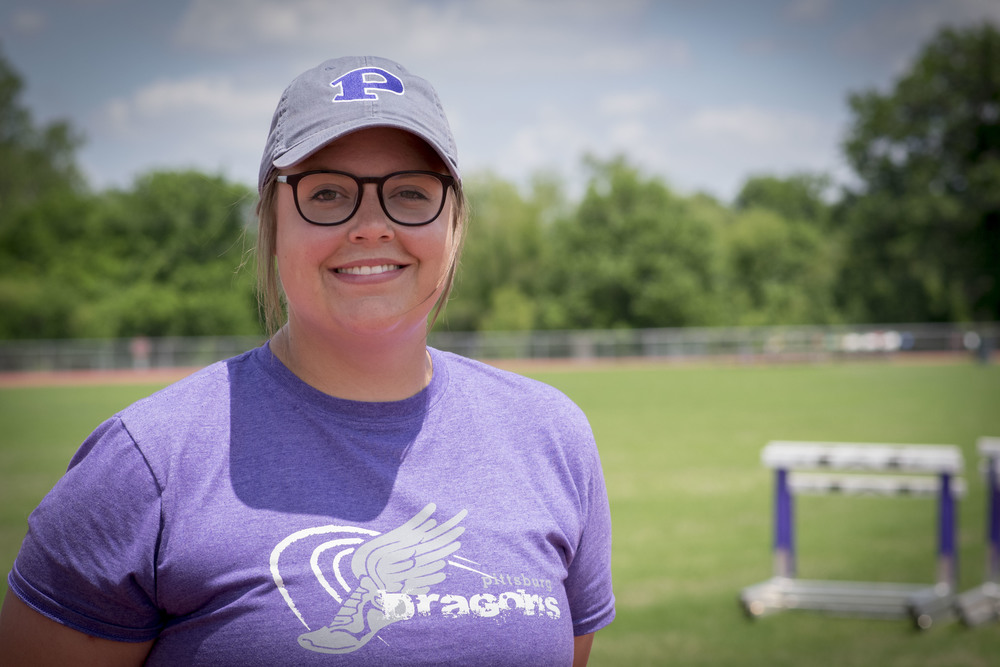 #DynamicDragons: Amber Kloster
District Communications Office
Friday, May 18, 2018
Amber Kloster is a Special Education teacher with the Interlocal, serving Pittsburg High School for the past three years. In addition to her role in the classroom, she is also a PCMS Girls Basketball coach and a PHS Track coach. Kloster is a life-long Dragon having grown up in Pittsburg and graduating from Pittsburg High School. She is one of our #DynamicDragons for the continued dedication to her students and all things Pittsburg Purple Dragons.

"I loved school growing up. When I got to college, I didn't know what I wanted to do. I began giving throwing lessons and working at an after-school program. I was originally a Physical Education major, but when I was student teaching we had an adaptive PE class and felt myself being drawn to those students."

"I enjoy the fact I can work with a variety of kids in the classroom and on the court and track. I think the administration here at the high school and the Interlocal have been really open to letting us do whatever is needed to help the kids. If it is a dance or a fundraiser to benefit them, it is great to have that support."

"I like seeing how things have changed throughout the years in the District since going through the school system. I love that we have different districts come in and how the Interlocal works well with the school. There is just a lot of pride that goes on with the Dragons, a school as a whole."