Mrs. Kmiec teaches Life Skills at Pittsburg Community Middle School. She joined a vocational collaborative group on Facebook full of educators in her field. She saw a post in the group with a teacher wanting to trade valentines throughout February; Mrs. Kmiec joined in on the fun with her students and 72 other schools.
"At first, we were just going to make valentines and send them out, but I thought 'I really need to make this meaningful and use more social studies and math...' and it just kind of took off to what you see out there," Mrs. Kmiec explained, pointing to the class bulletin board covered in valentines.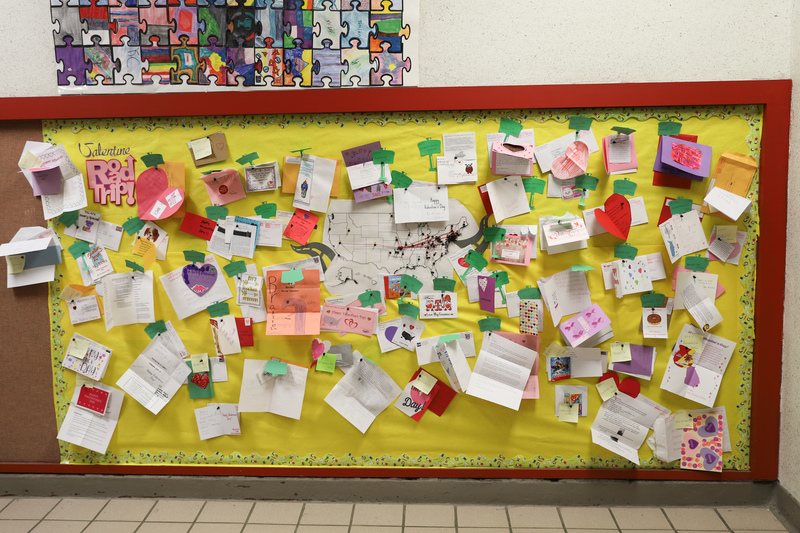 Using a template, students handmade the valentines, addressed the envelopes, and put them in the mail using the school drop-off. When a valentine arrived for the class, students used google to find the school's location, then figure the mileage from PCMS.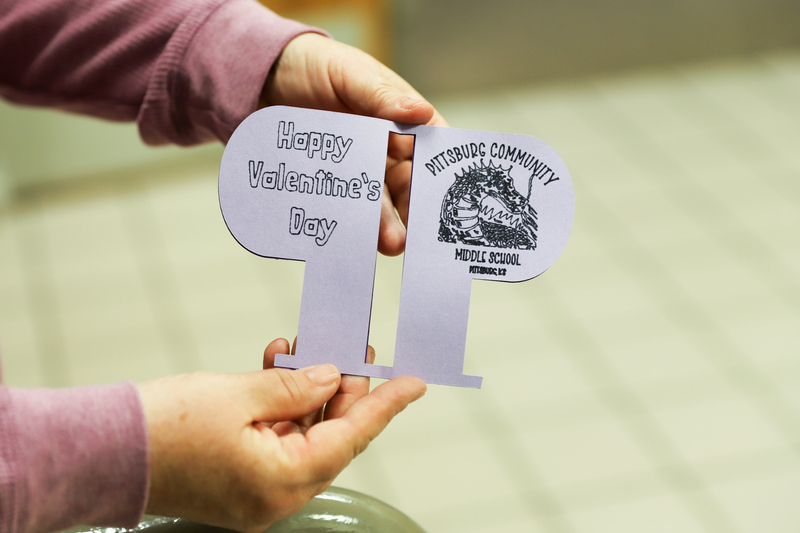 "They all like getting mail. As more and more letters came and we had a larger stack, they started to get more excited."
Skyview Middle School in Soldotna, Alaska, was the farthest school to send a valentine. The students calculated that this location was 3,787 miles from Pittsburg. Some schools included historical facts about their area, giving the students the idea to add this to their valentines next year.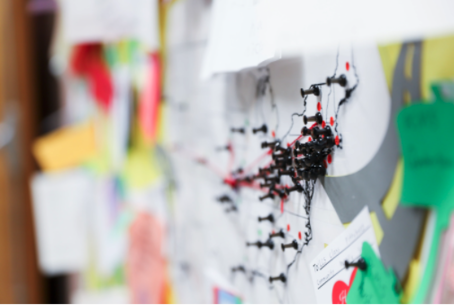 "They realized there is a great big world out there...we got quite a few states that they got to 'visit' because of this."
Mrs. Kmiec's students learn hands-on functional skills in the Life Skills class. "Math is tied in with cooking and woodworking...they are still getting those academics but through real-world experiences," said Kmiec.
#DragonExcellence