Konopelko Recognized on Senate Floor
Elishia Seals
Friday, March 22, 2019
Nicole Konopelko, PHS Senior, was recognized on the floor during the Senate session on Wednesday, March 20th. Along with her standing ovation, Nicole was awarded with a custom framed certificate from Senator Richard Hilderbrand.
"Nicole is a natural storyteller and has a passion for people. Her dedication and curiosity has led to her cultivating a multitude of skills and she utilizes all mediums to do a story justice. I'm so proud of how hard she has worked and what she has accomplished. She embodies all ideal qualities of a journalist and I can't wait to see what she accomplishes next." Says Mrs. Smith, PHS Student Publication Advisor.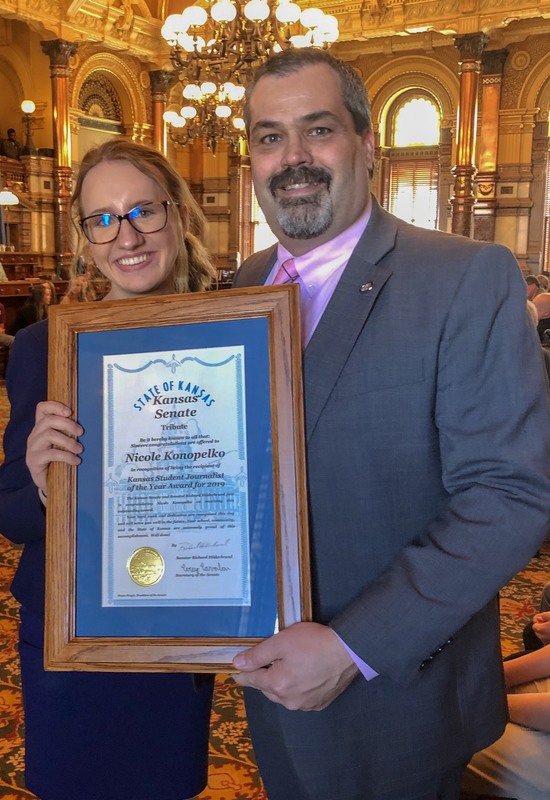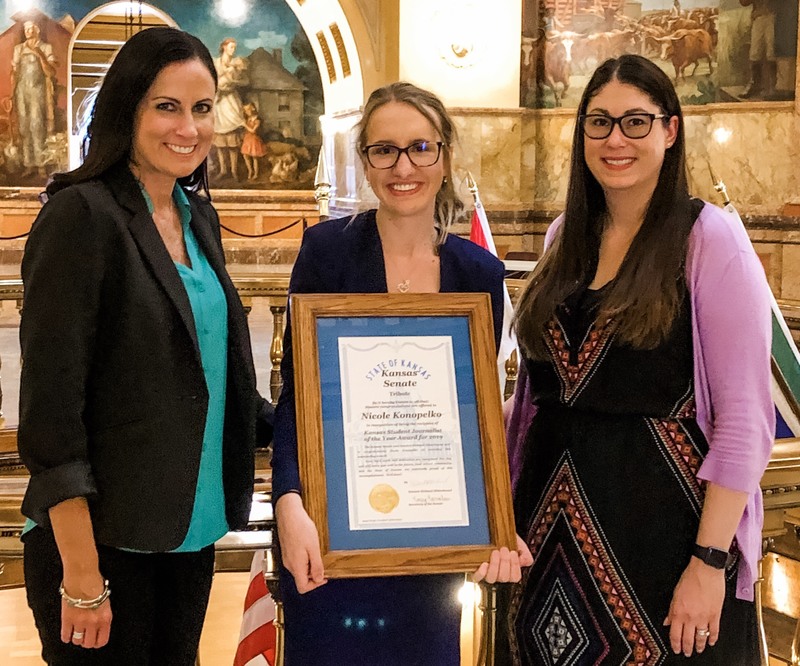 Congrats, Nicole!
See the Morning Sun story here: https://www.morningsun.net/new...

Check out Nicole's award winning website here: https://www.nicolemariekonopel...