This week, crews will finish the first three steps to a four-step approach to making Fourth Street, in front of Pittsburg High School, safer for pedestrians and motorists. Beginning Thursday, August 9th, the intersection of Free Kings Highway and Fourth Street will become a four-way stop, speed in front of the high school will be reduced from 40 to 25 miles-per-hour during school times, and a new driveway will be complete to the east of the current driveway at PHS.

As you head east, food service deliveries and tennis complex parking will be the first driveway you approach, followed by the original entrance which will be used only for bus and parents picking up and dropping off students. The newest drive (drive 3 on the map below) will be for people needing to park.

Below is a map of the assignments for each drive as you head east: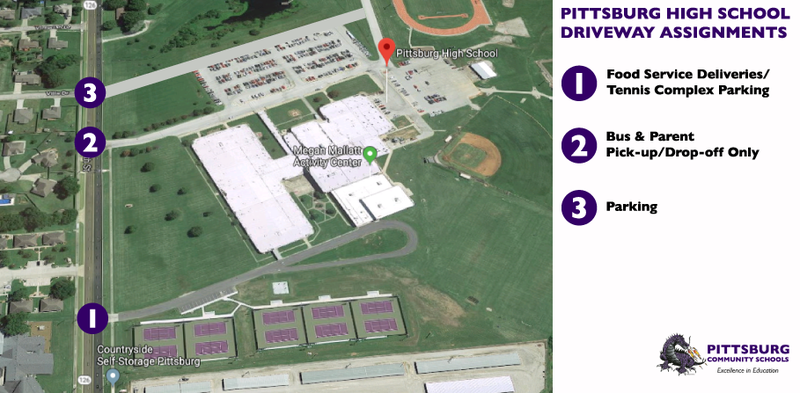 If you have questions about the new drive, please contact PHS at 620-235-3200.
To read more about this project, click here for more from Pittsburg Community Schools or click here to read more from the City of Pittsburg.