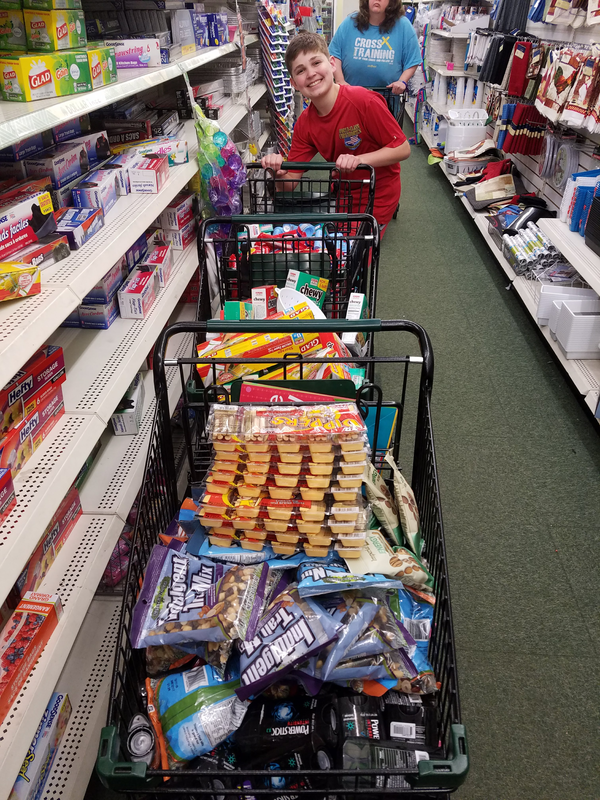 Earlier this school year, Joey Cronister, a PCMS 6th grader, received a $500 grant from the Community Foundation of Southeast Kansas. Cronister came up with the idea to create "Blessing Bags" to help the less fortunate.

Mr. Hull's Student Advisory Group (SAG) brainstormed items they wanted to put in the Blessing Bags. Hull and Joey had the opportunity to go shopping for items for the Bags.

With a set budget, Cronister had to use prior math skills to make sure he didn't exceed his budget. Through teamwork and communication, the SAG put together the bags very quickly and efficiently. The students had the opportunity to pass out the Blessing Bags to those who visited the Lord's Diner. In addition to passing out the bags, Mr. Hull's SAG had the privilege of volunteering at the Lord's Diner.