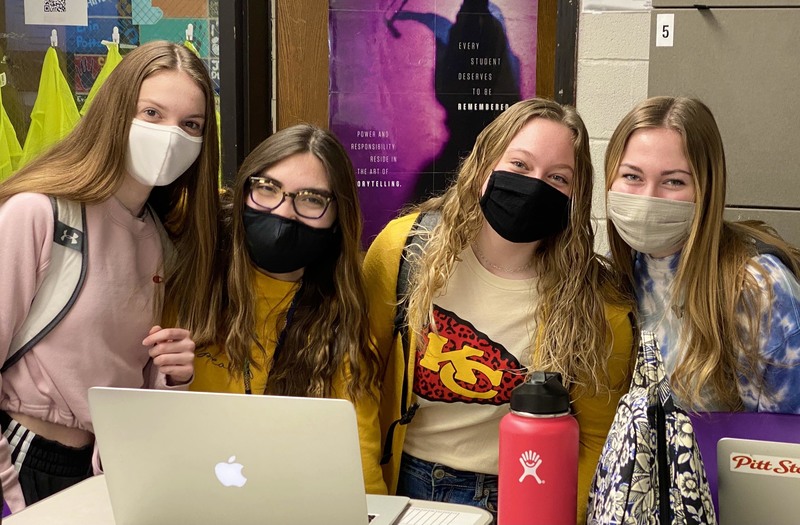 The Distinguished Sites program was developed in an effort to outline standards of excellence in online scholastic and collegiate journalism and is composed of six badges, each addressing aspects of outstanding journalism. The 2020-21 school year marks the eighth year since the launch of School Newspapers Online's Distinguished Sites program.
Pittsburg High School's The Booster Redux website has been designated a 2021 SNO Distinguished Site. This is a significant accomplishment demonstrating the staff's excellence in all six aspects of online publishing: continuous coverage, site excellence, audience engagement, story page design, writing, and multimedia.
Only 17 other schools in the country have earned this distinction, and the PHS Booster Redux staff are the first from Kansas. The requirements are extensive, and the students have been working on this since October.
USD 250 would like to extend our congratulations to Hannah Gray, Ashlan Brooks, Mattie Vacca, Sarah Alcantar, and Adviser Mrs. Emily Smith.
You can find this award-winning site at: www.boosterredux.com
Way to go, Dragons!